Jan. 1 (NBD) – Thanks to the implementation of China's five-year air pollution control plan (2013-2017), some local governments have begun tasting benefits after experiencing severing pains.
Cities in northern China's Shandong Province even reported their best economic performance in the past decade due to the adjustment of economic structure as well as the transition and upgrading of enterprises.
In June 2013, Chinese government officially promulgated the "Air Pollution Prevention and Control Action Plan (2013-2017)" introducing ten measures to tackle air pollution. Under this plan, all provinces, autonomous regions and municipalities made unprecedented efforts to control the air pollution.
The plan specified stricter standards and higher goals for the Beijing-Tianjin-Hebei region and surrounding areas, covering 28 cities in total.
In August 2017, a new air pollution action plan was released by China's central government, emphasizing that Beijing-Tianjin-Hebei region and surrounding areas should achieve the goal of cutting PM2.5 concentration by at least 15 percent year-on-year from October 2017 to March 2018.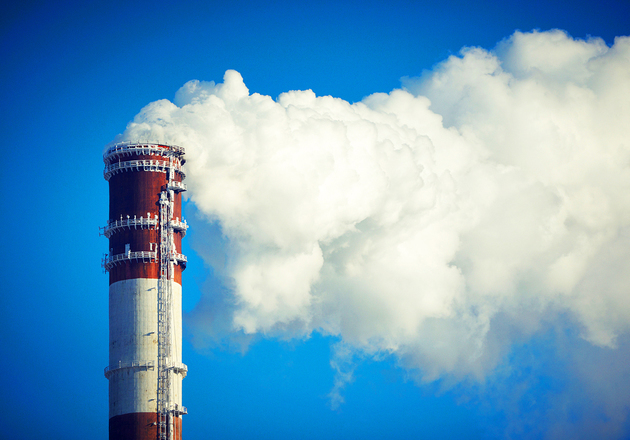 Photo/VCG
But some cities within the region still saw an unexpected increase of PM2.5 concentration in early 2017. The Ministry of Environment Protection of China therefore has carried out a special supervision to air pollution prevention and control in the 28 cities since the first quarter of 2017, which was regarded as the biggest action for environmental protection at country level.
As a result, more than 62,000 enterprises and clusters have been investigated and urged to make improvements by November 2017.
Known as one of the strictest laws issued by the country, the new Environmental Protection Law of China released in 2015 has triggered heated discussions about the relationship between the environmental protection and economic growth.
A local government official told NBD that when the government first took actions to improve the air quality, they faced a number of obstacles, such as the worries over economic slowdown and people's questions about the strict measures.
But with the implementation of the measures for a period of time, the environmental protection has successfully enhanced the adjustment of economic structure as well as the upgrading of the local enterprises.
For example, though Shandong's Jining has shut down many disqualified enterprises, 78 percent of the total fixed assets investments it gained in 2017 were made in environmental protection field, said Yu Yongsheng, standing committee member of CPC Jining Municipal Committee and executive vice mayor of Jiniang.
Yu further said that the city's industrial enterprises above designated size witnessed a nearly ten-year high rise in revenues, profits as well as profit taxes. While manufacturing enterprises has an outstanding performance in terms of profits and profit taxes, financial institutions also stood out for their achievements in making profits, reducing overdue loans and others.
Shandong Wonfull Petrochemical Group Co., Ltd. is another example for gaining profits from the environmental protection.
A person-in-charge of Wonfull disclosed that the oil refining company invested 40 million yuan (6.12 million U.S. dollars) to build gas tanks of 20,000 cubic metres, generating annual profits of 30 million yuan (4.59 million U.S. dollars). With an investment of 50 million yuan (7.65 million U.S. dollars), 6 sets of oil-gas vapor recovery system were set up, creating profits of 6 million yuan (918,245.54 U.S. dollars) every year, he noted.
He predicted that the environmental protection cost can be recovered within 5 to 10 years, but the company can obtain long term profits as well. The environmental protection is beneficial not only for the environment but also for enterprises. By improving environmental quality and product quality, Wonfull has reached a rise of 30 percent in revenue in 2017, with profits increasing by 60 percent, he added.
Email: zhanglingxiao@nbd.com.cn