Jan. 4 (NBD) -- Three provinces and one autonomous region of China are planning for entrusted pension investment to deal with mounting payment pressure, a social security official said Wednesday.
Northwest China's Gansu Province, East China's Zhejiang and Jiangsu provinces as well as Southwest China's Tibet Autonomous Region mull to entrust some of their pension funds, totaling 150 billion yuan (23.1 billion U.S. dollars), to the National Council for Social Security Fund (NCSSF) for professional investment, said Tang Xiaoli, an official of the Ministry of Human Resources and Social Security (MOHRSS).
The MOHRSS revealed in November 2017 that 9 provinces (municipalities and autonomous regions) including Beijing and Anhui have signed contracts worth a total of 430 billion yuan (66.1 billion U.S. dollars) for entrusted investment. Currently 180 billion yuan (27.7 billion U.S. dollars) has been in position.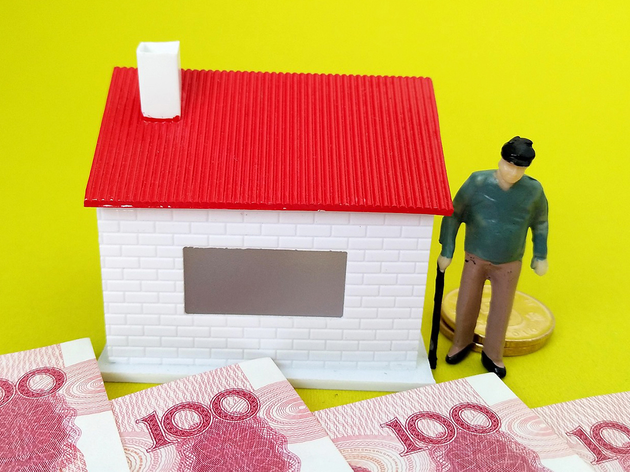 Photo/VCG
Fund safety and investment yield should be reasonably weighed
With the economic transformation accelerating and population aging, China is now facing increasing pension payment pressure due to a slowdown in revenue of the pension fund yet a speedup in expenditure, Tang explained.
Compared with China's overall balance in the pension fund totaling approximately 4 trillion yuan (615.0 billion U.S. dollars), the newly added amount for entrusted investment is relatively small, according to Tang.
Tang said that the Ministry is encouraging provinces, municipalities and autonomous regions to try pension investment through administrative means and to clarify the investment purposes to the public using actuarial tools.
With regard to the yield, Tang said that 2017 surely enjoyed a return rate of 5 percent based on the current financial reports from the investment targets. She explained that in the first year of pension investment, the NCSSF adopted a prudent investment principle rather than buying in a large amount of shares.
Tang also acknowledged that some entrusting provinces were not very satisfied with the yield and hoping for higher return.
She explained that security and high yield of pension investment should be carefully weighed and it's hardly possible for the NCSSF to realize a fat return and keep the pension fund under absolute safety at the same time.
Around 26bln U.S. dollars in pension fund likely to flow to stock market
The pension fund, with its huge volume, has been closely followed by investors. How much of it will flow into the A-Share market?
The regulation concerning pension fund investment management issued by the State Council of China stipulates that the governments of provinces, autonomous regions, and municipalities are allowed to transfer part of their pension funds to the NCSSF for investment purpose, and no more than 30 percent of the net asset value of the entrusted pension funds could be allocated to domestic stock portfolios.
Taking into consideration the entrusted pension fund of 430 billion yuan (66.1 billion U.S. dollars) from previous 9 months plus the chunk of 150 billion yuan (23.1 billion U.S. dollars) from the newly added three provinces and one autonomous region, a maximum of 174 billion yuan (26.8 billion U.S. dollars) can be invested in the stock market in the coming years.
The Asset Management Association of China's vice president Zhong Rongsa demonstrated in public that asset allocation and risk control would be carried out to ensure the safety of pension fund investment.
Zhong added that the professional investment of pension funds should be arranged in terms of the state-level strategy, by the means of improved actuary.
The balance between the three pillars in the pension scheme should be achieved, while demographic structure and picture of the aging population would be taken into account in order to form a top-level planning, Zhong commented.
The pension system's pillar 1 covers the compulsory basic aged pension scheme. Pillar 2 covers corporate schemes in the enterprise annuity sector and occupational pension sector for the civil service. And pillar 3 is for individual voluntary savings, including wealth management and insurance products.
Email: gaohan@nbd.com.cn