Jan. 10 (NBD) -- Blockchain technologies are becoming increasingly favored by investors. For this reason, blockchain-related listed companies recently saw big gains in share prices.
Data from Tongdaxin, an online stock trading software developed by Huatai Securities, shows that blockchain stocks garnered 10.51 percent growth in the recent month.
In sharp contrast with investors' enthusiasm, some companies with a presence in the blockchain area are keeping a low profile, trying extremely hard to steer away from speculative investment.
Companies keep low profile amid investment frenzy
In late 2017, Shenzhen Forms Syntron Information Co., Ltd., which principally engages in the provision of information technology outsourcing services for banks, announced its successful implementation of the CCBA Blockchain for Bancassurance Project co-developed by IBM at China Construction Bank (Asia).
When asked how the company applies its blockchain technologies to the banking and insurance businesses, a secretary office worker told NBD that the management team hopes to keep a low key when it comes to blockchain technologies. Moreover, the company is going to announce business performance, making it an inappropriate time to give interviews.
Coincidentally, Brilliance Technology Co., Ltd., a Beijing-based provider of software development, system integration, consulting, and professional and technical services, doesn't want to share any details about its blockchain technology achievements.
According to previous announcement, the company has made headway in employing blockchain technologies in the financial industry. Its blockchain-based letter of chain system has gone live at banks and will grow into a new business growth point, said the company.
In an interview on Tuesday, a worker with Brilliance's secretary office declined to comment on this count, saying that anything about the company's blokchain technology application is subject to announcements.
Yi Jian Supply Chain Management Co., Ltd., one of the leading players in the blockchain sector, recently saw its share price hitting limit-up twice.
Last year, the Yunnan-based company invested a total of 1.05 billion yuan (161.0 million U.S. dollars) to set up a blockchain investment fund and roll out the Yi Jian Blockchain supply chain financial services system, which is designed to increase the efficiency of fund allocation by leveraging blockchain, Internet of Things, artificial intelligence, and other advanced technologies. Nearly 80 enterprises have registered with the system, which has helped them raise more than 500 million yuan (76.7 million U.S. dollars), according to the company.
When reached by NBD, a corporate source also refused to give any interview.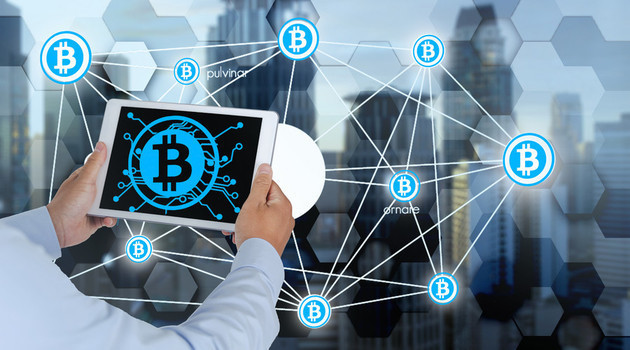 Photo/Shetuwang
Blockchain tech application at early stage
With regard to the low-key attitude of these companies, a university blockchain researcher who asked not to be named told NBD that it is likely related to China's ICO ban.
Taking for example the recently terminated RRCoin blockchain project of Chinese social network firm Renren, he said that regulators is unhappy about the speculative investments in blockchain technologies.
Blockchain, in fact, is a kind of technology, and cannot be tagged as good or bad. However, some speculators previously leveraged the technology to draw investments and even commit fraud, causing misunderstanding among investors.
In such case, it is wise for companies to keep their heads down and perform real deeds, the researcher explained.
Xu Xiaoping, founder of famous angel investment vehicle ZhenFund, said in a Weibo post on Tuesday that the blockchain revolution has arrived. New waves of technology always come with frenzy and bubbles, but only those that provide real technologies and products with practical value can hold on to the last, he said.
In fact, listed companies themselves are wary of blockchain-related risks.
Forms Syntron stated that its first cooperative blockchain project made limited contribution to the company's revenue.
When mentioning blockchain system and other fin-tech services in the announcement, Yi Jian said that the application of blockchain technologies is growing fast, but still at an early stage.
This is echoed by many industry insiders.
Sealand Securities noted in its research report that there is no authentic investment target yet in the A-shares market.
Dongxing Securities pointed out that it sees a bright future for the application of artificial intelligence, blockchain, and the like in the Internet financial industry, but it still takes a long time for investors to reap profits from the scenarios.
Email: lansuying@nbd.com.cn