Jan. 15 (NBD) -- Forbes magazine published Forbes China's Best 100 Cities for Business List in December 2017, which evaluated the business environment and development potential of cities on China mainland from 8 dimensions, including talent, city size, consumption power, vitality of private economy, and innovation.
A series of sub-lists such as the Top 30 Most Innovative Cities List were also released by the magazine.
NBD noticed that though cities located in the Yangtze River Delta, Pearl River Delta, Beijing-Tianjin-Hebei Region held better spots in Forbes China's Best 100 Cities for Business List in recent years, Chengdu, Chongqing, Wuhan and other cities in the mid-west China also had outstanding performance in the latest lists.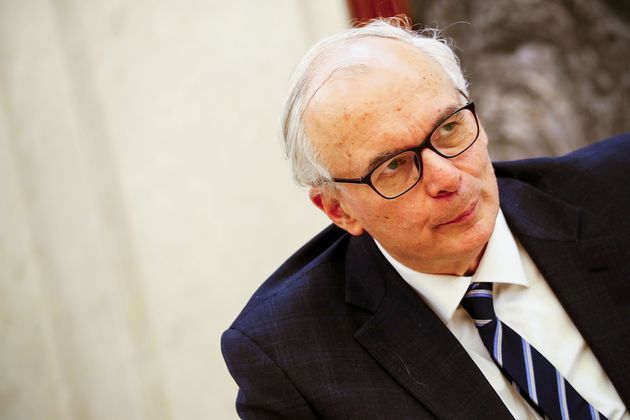 Russell Flannery, senior editor and the Shanghai bureau chief of Forbes magazine (Photo/NBD)
As Chengdu made remarkable achievements in the science- and technology-related patents application fields, it obtained an extraordinarily high innovation index this year, Russell Flannery, senior editor and the Shanghai bureau chief of Forbes magazine, commented in an interview with NBD conducted in Chengdu Saturday.
Chengdu, capital of Southwest China's Sichuan Province, ranked 12th in the main list and 6th in the innovation one.
Flannery told NBD that the government of the capital city made a great amount of expenditure in the science and technology field.
According to the statistics, Chengdu spent 28.91 billion yuan (4.5 billion U.S. dollars) on R&D in 2016. The number of patent applications in Chengdu stood at 39,500, among which 7,202 were approved, with sixteen patents created every 10,000 people.
Besides, the southwestern city is in the head of the protection of intellectual property. A special intellectual property tribunal has been set up to improve the innovation and entrepreneurship environment.
With regard to the selection of the measurement criteria, Flannery explained that Forbes chose those ones that are more valuable for entrepreneurs and investors and the selected indicators show Forbes' long-term focus on private capital. Under the criteria of the magazine, cities which are suitable for entrepreneurship of private enterprises are more likely to be listed, he noted.
In Flannery's view, among all measurements, the vitality of private economy will significantly influence the business of a city, so how to attract more private entrepreneurs in the future becomes an important issue for Chengdu.
He further suggested that the local government could forge partnership with more venture capital firms to support the development of newly established private enterprises in Chengdu.
In July last year, the 2017 Forbes 30 Under 30 was unveiled, introducing a total of 300 leading innovators or entrepreneurs in 10 fields. This year, the magazine is reported to choose 300 more figures for the list.
Forbes is looking forward to communicating with incubators and research institutions as well as entrepreneurs in Chengdu in the purpose of getting a better understanding of the development trend of the city's innovation and entrepreneurship and exploring more young entrepreneurs, Flannery said.
Young entrepreneurs are encouraged to win a position on the 30 Under 30, a list that creates a platform for them to contact with investors and partners all over the world, he added.
Email: zhanglingxiao@nbd.com.cn