Jan. 19 (NBD) -- Richard Liu Qiangdong, founder and CEO of online retail giant JD.com, made a public appeal for help to trace his family history on his Weitoutiao social media account.
His post then quickly went viral on Chinese social media and raised heated discussions. To practitioners in the genetic testing sector, an ancestry test is likely to give the answers to that.
The ancestry test has become one of main categories of the Direct-to-Customer (DTC) genetic testing service. On Wednesday, the Beijing-based Somur Innovative Genetech (Somur) and Chinese National Geography jointly launched ancestry plus health-related genetic tests, unfolding their grand gene mapping of Chinese surnames.
The market to be fully tapped
Nowadays, the consumer genetic testing sector is making gradual progress, bringing once faraway and expensive genetic testing to common people's homes.
Compared with genetic tests for medical and scientific purposes, tests for common consumers provide data mainly concerning nutrition, health, athletic ability, inherited diseases, ancestry and other personal aspects, and the cost can be as low as several hundred yuan.
Speaking of the consumer genetic testing, Wang Xiaokang, CEO of Somur told NBD that it is still the first step of the long march. Enterprises in this field or Somur's rivals are small-sized and the entire industry remains at the initial stage, Wang noted.
Wang introduced to NBD that in the U.S., a total of 10 million DTC genetic testing have been completed, whereas the figure in China stands at less than 200,000. But he believed that the industry will embrace a fast development in the coming three or five years.
Eyeing the great potential in the business, companies like WeGene and 23mofang keep expanding their market and some listed companies are also making foray into this emerging field.
For instance, the Shenzhen-listed Hanwang Technology Co., Ltd. announced in August, 2017 that the company purchased a 8.74 percent stake of 23mofang with 20 million yuan (3.1 million U.S. dollars).
Wang said to NBD that new genetic companies keep cropping up, but most of them concentrate on scientific and medical application, posing little threat to companies in DTC genectic tesing sector.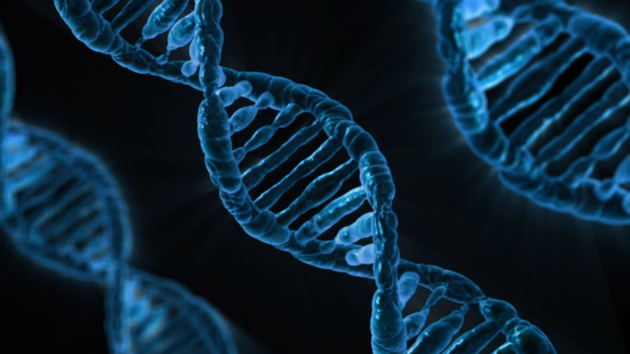 Photo/Shetuwang
Regulation is foreseeable and beneficial
When asked about how to gain a foothold this niche sector, Wang teased that first of all,the company has to survive long enough to figure it out.
According to Wang, the DTC genetic testing service involves a series of links including sampling, testing, report writing and counseling after providing the report. No company can afford to make a single one mistake during any of these links, because privacy and accuracy are very important for the public when it comes to genetic testing.
Wang explained that customers' trust is the core and the reason that pushe his company to offer better services and products.
As consumer genetic testing has a large range of targets and is related to individual privacy as well as social ethics, it should be put under supervision and regulation of authorities. The U.S. has made relevant moves.
Silicon Valley genetic testing firm 23andMe was once halted from providing health-related tests by the U.S. Food and Drug Administration (FDA) in 2013. But in April 2017, the FDA allowed the company to release information about genes that increase its customers' risk for 10 diseases, making it the first company to sell FDA-approved DNA testing kits.
Dr. Zhao Nan who used to study in the U.S. didn't find the news surprising, saying that regulation could promote industrial development. Dr. Zhao said that the more regulated an industry is, the quicker the public awareness can be improved.
Wang regarded the supervision which 23andMe has experienced as a signal that the consumer genetic testing is gradually recognized by the FDA. The evaluation scheme and criteria can avoid market chaos and make the gene testing products clearer to the public.
Currently in China, the regulators, hospitals and doctors have formed a clear idea about genetic testing and consumers are growing to be familiar with it, companies engaging the business will face regulation and supervision from authorities, once the industry develops fast and influences enough customers, Wang added.
Email: gaohan@nbd.com.cn