Jan. 25 (NBD) -- The mobile communication resale business is ready for commercial use, according to the exposure draft of a notice on the commercialization of the business released by the Ministry of Industry and Information Technology (MIIT) yesterday.
The draft decision came after more than four years of pilot practices in 29 provincial regions by 42 private firms.
It means mobile virtual network operators will eventually be able to conduct business with formal commercial licenses. The licenses will be open to all qualified market players, private, state-owned as well as foreign-invested enterprises, according to the exposure draft.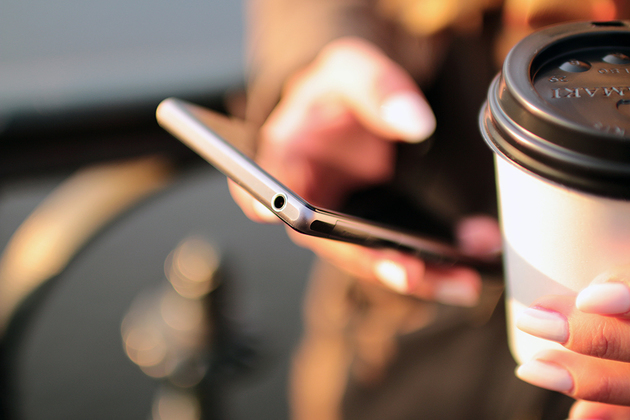 Photo/PEXELS
Half of pilot firms likely to be washed out
China's telecom regulator issued the pilot plan for the mobile communications resale business in May 2013.
From then on, qualified virtual telecom operators can resell mobile communication services to users and institutions in different ways through leased telecom operator's networks to meet their differentiated and personalized demand.
As of the end of 2017, the pilot practices have served more than 60 million subscribers, directly attracted private investment worth more than 3.2 billion yuan (502.2 million U.S. dollars), and made an indirect economic contribution of over 12.8 billion yuan (20.1 billion U.S. dollars).
According to data offered by China Unicom to NBD, the mobile communication resale business has registered annual net growth of more than 10 million subscribers since 2014. China Unicom has notched up more than 45 million subscribers via its mobile resale services, accounting for 73 percent of the market share.
Telecom industry analyst Kang Zhao told NBD that the wipeout of small players and the formation of big enterprises amid the market competition have laid the foundation for the country's telecom regulator to grant commercial licenses for mobile virtual operators.
Judging from the current situation, only half of the 42 pilot firms have the possibility to get the licenses, Kang said.
Virtual telecom operator mulls pullout due to financial loss
China has become the world's largest mobile virtual network operator market in terms of the subscriber number.
An article posted at the MIIT's official WeChat account mentions that out of the 42 pilot firms, 17 have crossed the one million mark in the subscribe number, with three of them - Snail Mobile, D.Phone and China TSP - having over 5 million subscribers, respectively.
However, their earnings are not satisfying.
Data from the MIIT shows that only 13 of them have reported positive yearly cumulative earnings as of the end of last year. This indicates around 70 percent of virtual telecom operators are still at a loss.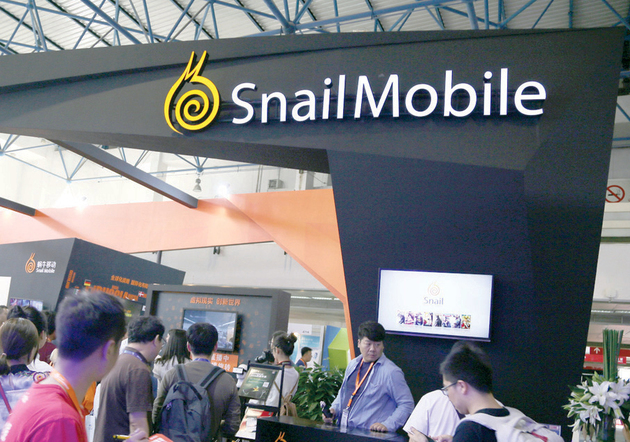 Photo/VCG
According to the prospectus of Suzhou Snail Digital Technology Co., Ltd. (Snail Digital), its subsidiary responsible for the resale of mobile communication services - Century Snail Communication Technology Co., Ltd. - suffered a loss of 10.6629 million yuan (1.7 million U.S. dollars) in the first three quarters of last year, with its net asset worth -19.6944 million yuan (-3.1 million U.S. dollars).
Facing the possible industry risks, Snail Digital is even mulling to pull out of the niche market. The company now is no longer on the shareholder list of Century Snail Communication and also ceases to be the controlling shareholder of Snail Mobile which is the first mobile virtual network operator in China with over 10 million subscribers.
Snail Digital's prospectus also shows that as the mobile communication resale business has been losing money in recent years, the company's management team plans to scale down the business, and doesn't rule out the possibility of completely withdrawing from the market upon the approval of the MIIT.
In fact, in addition to difficulties in making profits, mobile virtual network operators are facing an awkward situation that their dedicated phone numbers are often associated with fraud.
In early stages, due to the lack of virtual telecom operators' real-name registration system and low charges, their dedicated numbers starting with 170 or 171 were the top distribution choices of swindlers.
In the announcement made yesterday, the MIIT said that it will take measures to enhance network information safety supervision, encourage business models and service innovation, and protect user rights to promote the healthy development of the niche industry.
Email: lansuying@nbd.com.cn