Feb. 7 (NBD) -- The perfume launched by Luzhou Laojiao Co., Ltd, one of the oldest distilleries in China, became one of the hottest online search on Tuesday.
It's noticed that the perfume went available in August last year, but remained low-profile until it suddenly hit the social network as a heated topic.
Several baijiu (Chinese spirit) experts were surprised, saying that it was highly challenging for Luzhou Laojiao to start a perfume business, and the perfume the liquor maker launched was more like a tool to attract young customers by leveraging Internet channels.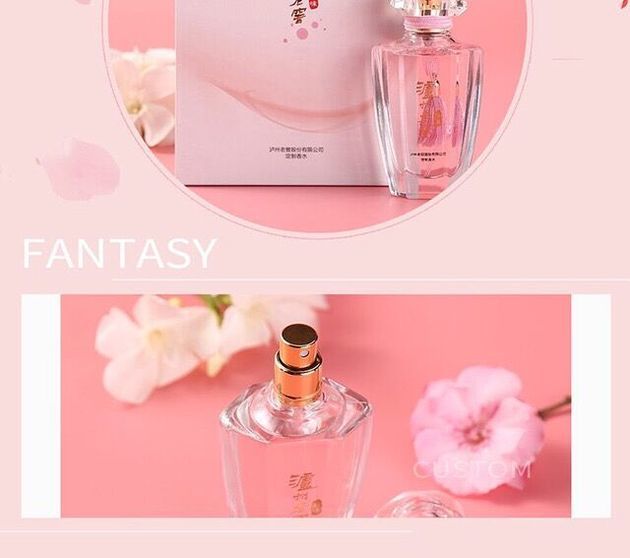 Photo/Wechat account of Luzhou Laojiao
The combination of "liquor maker" and "perfume" makes some people intrigued about the scent of the Luzhou Laojiao perfume, teasing that a person wearing such perfume and driving may be stopped and charged with a drunk-driving violation.
With this question, an online blogger posted a video, saying that the perfume generally has a floral scent and smells a slight trace of liquor after the top notes.
It remains unknown whether Luzhou Laojiao had plans to venture into cosmetics industry, as nothing about perfume was mentioned in the company's semi-annual report and the third-quarter report of 2017.
As Luzhou Laojiao couldn't be reached for comment, NBD had interviews with some baijiu experts concerning the implications of the spirits maker producing and selling perfume.
Sun Yanyuan, an expert in baijiu industry, said to NBD that adventurous move of Luzhou Laojiao is likely to target young consumers by applying Internet marketing.
But Sun thought that if Luzhou Laojiao made its decision to make foray into the perfume sector, the company would have to tackle many difficulties including scientific process of treating raw materials and production, and the feasibility of the production. Without those considerations, the perfume launch is nothing more than a business "concept hype", Sun noted.
According to the official Wechat account of Luzhou Laojiao, the perfume is sold at 139 yuan (22 U.S. dollars) per bottle (30ml). Besides, customers can get one bottle of perfume for free if they buy a whole case of "Taohuazui", a fruit wine which was literally translated into "peach blossom tipsy".
Sun noted that the launch of perfume could also be seen as a novel marketing experiment Luzhou Laojiao initiated to construct its own liquor culture, drinking spirits with a sharp aroma of fermented peaches and wearing peach blossom perfume.
Zhu Danpeng, an analyst in China's food industry, said to NBD that Luzhou Laojiao's perfume signals the baijiu industry in China is leaning towards young consumers and baijiu makers are taking measures to attract the young groups.
As the new generations became the mainstay of consumption, how to connect with and attract them is the problem facing not only spirits manufacturers but also other enterprises in general, Zhu commented.
To Zhu, be it the perfume of Luzhou Laojiao, or low-alcohol spirits of other brands, they are all aimed to appeal to young customers.
Email: gaohan@nbd.com.cn