Feb. 7 (NBD) -- The price of Bitcoin slid by more than 25 percent to below 6,000 U.S. dollars per coin Tuesday amid enhanced supervision over cryptocurrency worldwide, plummeting by nearly 70 percent from its peak of 19,282.73 U.S. dollars posted in mid-December of 2017.
Worldwide supervision over cryptocurrency strengthened
The U.S. authorities began to investigate tax issues relating to Bitcoin trading, mining, and payment. Meanwhile, the country's three largest banks - Bank of America, Citigroup, and JPMorgan Chase & Co - have banned the use of credit cards to buy Bitcoin or other encrypted currencies.
The UK's largest mortgage lender Lloyds Banking Group has also imposed the same ban on Bitcoin.
The central bank of China recently said it will tighten regulations on domestic investor participating in overseas transactions of initial coin offerings (ICOs) and virtual currency due to the high risks in the sector. Overseas ICO transaction platforms pose risks including illegal offerings, false information, fraud and pyramid schemes. China will take a string of measures to guard against financial risks and maintain stability, according to People's Bank of China.
In January, the country's Office of the Leading Group for the Special Campaign against Internet Financial Risks released a notice urging local governments to guide enterprises under their administration to orderly exit the Bitcoin mining business.
Firms either sell assets or stay low-key
The crazily rising prices of digital currencies like Bitcoin drew a lot of "gold seekers" last year.
Data shows Chinese manufacturers account for over 90 percent share of the global cryptocurrency mining machine market.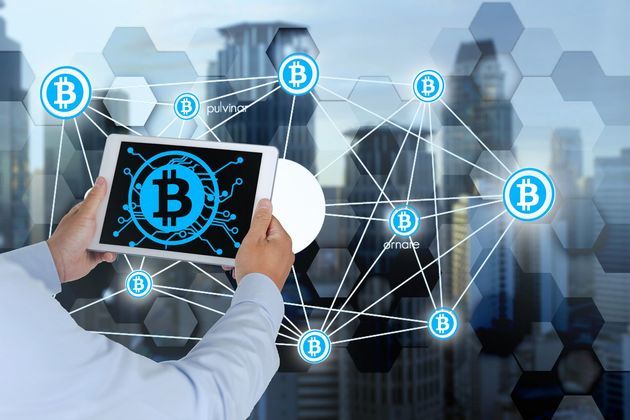 Photo/Shetuwang
However, amid the tightened supervision over virtual currencies and mining business, some listed companies with a presence in the sector are either keeping their heads down or spinning off their related assets.
Shenzhen Kaifa Technology Co., Ltd., which described itself as one of the leading Bitcoin mining machine manufacturers in China and reported production of about 150,000 mining machines in January 2018 in an announcement in mid-January, now keeps a tight lip about both Bitcoins and mining machines.
When reached by NBD over the phone and asked about whether the company would continue its mining machine production, a source with the company's secretary office held his tongue and then hung up the phone.
Jiangsu Akcome Science & Technology Co., Ltd., a Jiangsu, China-based company principally engaged in the research and development, design, manufacture and distribution of photovoltaic solar energy accessories, has said that upon the authority's guidance, the company has sold its 100 percent stake in Xinjiang Aikang Huicheng Information Technology Co., Ltd., which managed more than 10,000 Bitcoin mining machines through its operation and maintenance business. The deal generated proceeds of around 41.63 million yuan (6.6 million U.S. dollars).
With regard to the enhanced supervision, China Greatwall Technology Group Co., Ltd., whose kilowatt-grade power supply has been regarded as a benchmark product in China's cryptocurrency mining machine market, said that the company just provides a component rather than produce mining machines. If there comes new regulatory policies, the company will make rectification in accordance with the laws and regulations.
It's noteworthy that driven by the thriving sales of cryptocurrency mining machines, China Greatwall's revenue from power supply products reached 1.323 billion yuan (210.4 million U.S. dollars) in the first half of last year, up nearly 30 percent year on year.
Email: lansuying@nbd.com.cn