China's ACG platform Bilibili applies for IPO in the U.S.
Mar. 5 (NBD) -- China's leading video streaming plarform Bilibili submitted its application for initial public offerings (IPO) to the U.S. Securities and Exchange Commission last Friday.
The company expects to raise 400 million U.S. dollars. Morgan Stanley, Bank of America Merrill Lynch as well as JPMorgan are its underwriters.
The number of shares to be issued and price range of the shares were not revealed in Bilibili's filing.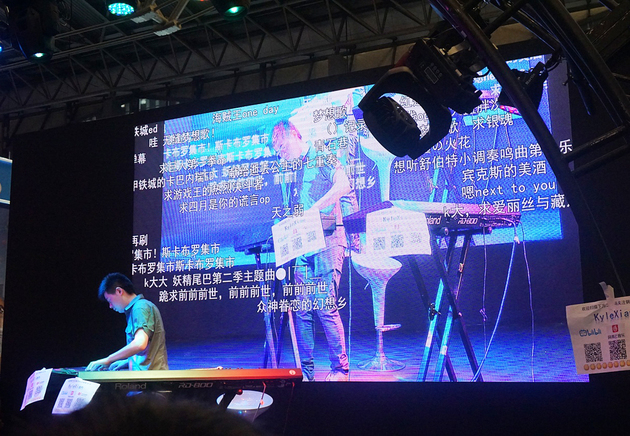 Photo/VCG
Founded in 2008, Bilibili is the most renowned bullet video website in China, providing videos, games, living streaming, communities and other services. Regarded as the flagship of ACG (animation, comic and game) platform, Bilibili's revenue last year largely came from its game business.
According to a report released by data provider Jiguang in October last year, the daily active users totaled 18.69 million. The number of monthly active users reached 71.80 million, 2.5 times as much as the number in the first quarter of 2016. Users spend an average of 76.3 minutes every day in the website, 81.7 percent of which are born between 1990 and 2009.
Despite climbing number of fixed users, the website has been facing the loss for successive 8 years.
According to its prospectus, the revenue of the video platform in 2017 was 2.468 billion yuan (389.1 million U.S. dollars), and the non-GAAP net loss reached 101 million yuan (15.9 million U.S. dollars).
The website has tried ten more ways to make profits in recent years, such as establishing Bilibili Pictures and launching vip member service. However, the game business is the only one that brought great profits to the platform.
In 2017, Bilibili gained revenue of 2.059 billion yuan (324.6 million U.S. dollars) from its game business, up 372 percent compared with a year earlier, accounting for 83.4 percent of the total revenue.
Game players constitute a very large portion of Bilibili users. Offering games related to certain animation or comic became a way for the website to gain profits. For example, the game titled Fate/ Grand Order exclusively launched by Bilibili in September 2016 attracted 4.5 million players in the first 30 days.
As of 31 December of 2017, the platform has operated 72 games, including 8 exclusively distributed mobile games, 63 joint operating mobile games as well as a self-developed game.
NBD noticed that Bilibili is becoming a game distribution channel. Apart from Azur Lane and other animation related games, popular mobile games such as PlayerUnknown's Battleground and Terminator 2 can also be downloaded from the website.
As gaining a share of revenue from jointly operated games and acquiring profits from self-developed products are major ways for Bilibili to make achievements in the game field, an executive pointed out that R&D is still the shortcoming for the website. In the future, Bilibili will first enhance its channel advantage, and R&D will merely be a supplement.
The website is now facing the risk of losing its users who has high loyalty and paying habits. To avoid such risk, Bilibili has made investments in more than 10 companies, most of which are game producers, with an attempt to diversify the product line and reduce the risk of user loss.
Email: zhanglingxiao@nbd.com.cn