More unicorns expected to be on fast track to A-share listing
Mar. 7 (NBD) -- Foxconn, a unit of Hon Hai Precision Industry Co led by billionaire Terry Gou, took an unprecedented short period of time to go through the review procedure for its IPO, which was regarded as the Chinese regulator's support for the development of new economy in the country.
The fast IPO review of Foxconn raised hot discussions and sparked speculations in the market that the regulator mulls to provide a special IPO review channel for unicorn companies engaging in biotechnology, cloud computing, artificial intelligence, and high-end manufacturing.
A private fund manager who wants to remain anonymous told NBD that although it's unclear whether the favorable measure is true, yet the Shenzhen Stock Exchange has made it clear in its development guideline to improve IPO standards and allow more innovative high-tech companies to be listed on the ChiNext, the NASDAQ-style board.
The manager also noted that there will be definitely more fast listings of new economy firms on the A-share market this year and the Foxconn case is just a start.
What does unicorn refer to?
The term unicorn was coined by a U.S. venture capital investor Aileen Lee in 2013 and generally refers to a privately held startup that has a valuation of 1 billion U.S. dollars – something rare like a unicorn.
The research report on unicorns in China and the U.S. released by Deloitte China in the third quarter last year pointed out that China houses 98 unicorns, as many as the U.S. does. Chinese unicorns include ride-sharing giant Didi Chuxing, handset maker Xiaomi Inc, internet wealth management platform Lufax, drone manufacturer DJI as well as news platform Toutiao.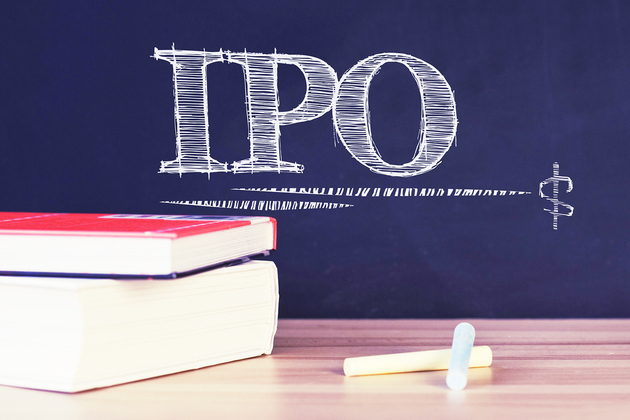 Photo/VCG
It's noticed that policies have been tailored to support and promote the development of new economy. The fast-track review of Foxconn's IPO application could reveal the regulator's steps to make the A-share market more inclusive.
As early as 2014, the Shenzhen Stock Exchange brought forwards the plan to set up a specific program, allowing the listings of internet technology companies that have not yet turned a profit on the ChiNext. The Shanghai Stock Exchange subsequently proposed the set-up of a strategic emerging board to take charge of the returns of Chinese companies which were listed overseas.
Unfortunately, because of the irrational speculation of tech stocks and shares of U.S. listed Chinese firms in 2015, the programs were halted.
With steady development of the A-share market, Zhang Dongke, vice chairman of the Shanghai Stock Exchange, pointed out in January this year that the main task for the bourse is to welcome in new economy firms.
In late January, 2018, the China Securities Regulatory Commission said that it will stick to the direction of serving national strategy and constructing modern economic system, draw mature, effective and beneficial procedure and manners from international markets, reform the IPO system to be more inclusive and flexible, and increase the support for new technology, new industry, new business format and mode.
With regard to systematic changes and reform, some industry insiders offered their advices.
Economist Song Qinghui said to NBD that the current IPO review and approval standards are relatively demanding. It's very difficult for biotechnology and internet companies which usually adopt a strategy of "market share first, profit second" to reach those standards. That is why Baidu, Alibaba and Tencent chose to get listed on overseas markets where the IPO registration system doesn't have too many restrictions on profitability of the firms, Song explained.
Song noted that if the A-share market wants to attract unicorns, the policy and system should be arranged accordingly, for example, fast-track IPO for unicorns which still stand at the entrepreneurial stage and may haven't made a profit. The stability and inclusiveness of the regulatory policies and standards should be improved at the same time, Song added.
Email: gaohan@nbd.com.cn