Live-streaming unicorn lands funding from Tencent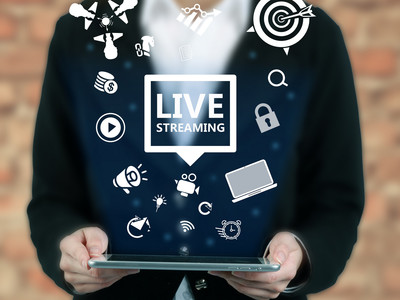 Photo/Shetuwang
Mar. 12 (NBD) -- Tencent Holdings Ltd. has invested 630 million U.S. dollars in Douyu, a game and entertainment live streaming platform in China.
This startup's valuation will stand between 25 billion yuan (3.9 billion U.S. dollars) and 30 billion yuan (4.7 billion U.S. dollars) after the E-round financing, leading the live-streaming sector in China.
Douyu made it on the list of 2017 Hurun Greater China Unicorn Index, a report listing out 120 best unicorns in the Greater China region that are valued over 1 billion U.S. dollars as of the end of November 2017.
The Douyu financing has drawn much attention in the market, as the speculation that China's regulator is to mull fast-track IPO for unicorns in biotechnology, cloud computing, artificial intelligence and high-end manufacturing.
It took Foxconn only 36 days to get the IPO approval. The unprecedented short time of review procedure makes people wonder which unicorn will be the next to take the ride and get listed.
Liao Min, general manager of Shenzhen-based venture capital Fortune Capital, told NBD that Foxconn's fast IPO review lies in its industry nature and its compliance with current industry policy. Liao noted that unicorns engaging in different industries should be treated differently according to the specific industry circumstances.
According to the list of 2017 Hurun Greater China Unicorn Index, in the Greater China region, there are 120 unicorns which are valued in total at 3 trillion yuan (473.7 billion U.S. dollars). Most unicorns are located in Beijing, Shanghai, Hangzhou and Shenzhen, with Beijing housing most of them.
Douyu is the only unicorn which made on the list in central China's Wuhan. It's noticed that in 2017, the research and development (R&D) spending of Wuhan accounted for 3.2 percent of the city's GDP, much higher than the national level of 2.11 percent.
With regard to the fact that Wuhan is home to only one unicorn on the Hurun list, Liao said no practical standards have been formulated as to define unicorns and the current 1-billion-u.S.-dollar mark is not comprehensive enough. Firms which don't need financing may not be enlisted by Hurun, Liao explained.
In Liao's opinion, the financing capability cannot be the only merit to define a promising enterprise, but also its technological content and growth potential. Wuhan is home to many technological and industrial enterprises, Liao noted.
Yang Peng, investment director of Beijing-based Z&H Investment said to NBD that Wuhan's heavy input into R&D has helped to foster many startups, but the creation of unicorns and the growth of enterprises require a process which takes time and efforts.
Email: gaohan@nbd.com.cn