Mar. 13 (NBD) -- HNA Infrastructure Investment Group Co. Ltd., a subsidiary of HNA Group announced on Tuesday that it plans to sell its property and logistics units in Hainan Island to Hong Kong-listed real estate developer Sunac China Holdings Limited (Sunac China) for 1.933 billion yuan (305.8 million U.S. dollars).
It is the first logistics acquisition made by Sunac China. Relevant people from the Sunac China side said to NBD that the deal is a single transaction and Sunac China didn't forge any cooperation with HNA Group or its subsidiaries.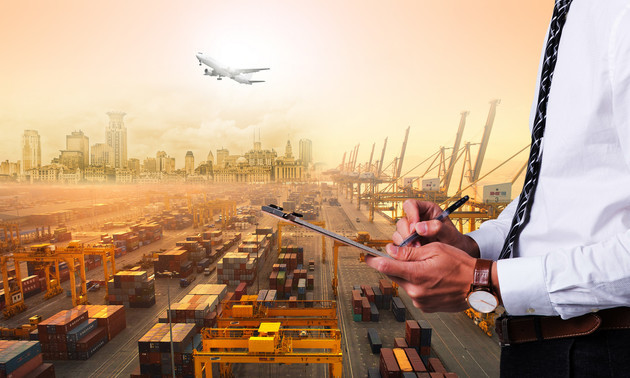 Photo/Shetuwang
Pledged assets need to be settled first
According to two separate announcements of HNA Infrastructure, the logistics unit, Hainan Haidao Construction Logistics, was sold at the price of 797 million yuan (126.1 million U.S. dollars), which is a premium of about 288 million yuan (45.6 million U.S. dollars) compared to the book value. The property unit, Hainan Gaohe Property Development, was sold for 1.136 billion yuan (179.7 million U.S. dollars), with a premium of about 429 million yuan (67.9 million U.S. dollars) compared to the book value.
It's noticed in the announcements that the acquisition targets have been pledged.
An investment banker who wants to remain anonymous said to NBD that in the case where the acquisition target is pledged, the buyer should be cautious about poor operation and management of the target. But the person also noted that if the repayment is made in advance to terminate the pledge, the acquisition deal will not be affected.
Yan Yuejin, research director of E-house China R&D Institute, said that the acquisition targets were high quality assets.
In 2017, Gaohe Property Development made a profit of about 14.6 million yuan (2.3 million U.S. dollars) , while Haidao Construction Logistics made a loss of 677,000 yuan (105,508.0 U.S. dollars).
Yan warned that when pledge is involved in a transaction, the ownership relations have to be clearly sorted out so as to prevent against risks of unsuccessful completion of the transaction.
Sunac China to rev up presence in Hainan
The deal is not surprising, as Sunac China has been looking for investment opportunities in South China's Hainan Province.
In late 2015, the Tianjin-headquartered real estate developer obtained the project of RiYue Wan (or Sun and Moon Bay) in Wanning city, unfolding Sunac China's investment journey in Hainan.
At the end of 2016, Sunac China landed six major projects in Hainan, developing residential, commercial and tourism properties.
As of the end of 2017, the company has 14 projects in Hainan.
Sunac China has previously bought assets from LeEco, Dalian Wanda, adopting a diversified investment strategy. The deal of acquiring Haidao Construction Logistics may be its start to make foray into the logistics domain.
With regard to whether the company will beef up its input into the logistics sector, Sunac China declined to comment, saying that the company is not to release any announcement regarding the deal as the transaction is small.
Yan analyzed that such acquisition would help Sunac China to expand its business scope in the real estate field and it's critical for the company to increase the premium of the project after the acquisition.
Email: gaohan@nbd.com.cn