Apr. 4 (NBD) -- After several years of exploratory application of artificial intelligence (AI) in the medical domain, most firms have been focusing on the specific segment of pulmonary nodules diagnosis.
Pulmonary nodules, also known as lung nodules, are small masses of tissue in the lung. The appear as round, white shadows on a chest X-ray or CT scan.
"AI + medical imaging" sought-after target
A majority of companies which are combining AI technology with medical imaging provide the service of pulmonary nodules diagnosis, claiming a detecting accuracy of over 90 percent.
The "AI plus medical imaging" startups have completed their A-round or B-round funding.
For instance, Shenzhen-headquartered Imsight Medical Technology raised 60 million yuan (9.5 million U.S. dollars) in A-round last month and Beijing-based DeepWise received 150 million (23.8 million U.S. dollars) in B-round financing.
Not only startups but also listed companies beef up their presence in the niche sector of lung nodules diagnosis powered by AI.
Last July, Alibaba Health launched its AI solution called "Doctor You", where AI technology was used to read CT scans. The application scenario of AI identifying lung nodules in CT scans was shown to the public.
In August last year, Shenzhen-listed iFLYTEK CO.,LTD (iFLYTEK) broke the world record in LUNA (Lung Nodule Analysis), an international authoritative competition on lung nodule detection. Later in September, 2017, FONOVA, Fosun Group's specialty technology and innovation subsidiary, set a new record in LUNA, and in January this year, the record was refreshed by Ping An Technology backed by Ping An Insurance (Group), China's second largest life insurer.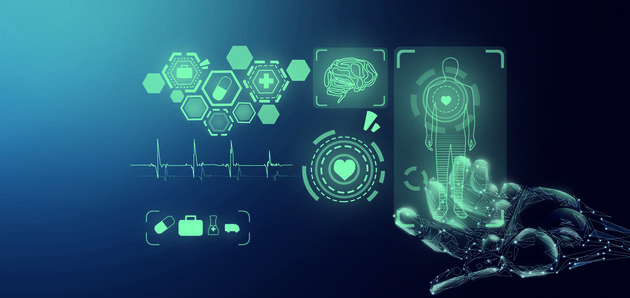 Photo/Shetuwang
Massive data, basis for AI-powered diagnosis
Ample accessible data, direct and convenient diagnosis of lung nodules, short-handed medical imaging personnel have helped to create opportunities for the advancement of the niche sector.
Tao Xiaodong, CEO of iFLYTEK, said the reason why firms flock together to the sector of lung nodules diagnosis lies in comparatively sufficient data concerning this sector.
Alibaba Health AI laboratory director Fan Yi echoed Tao's opinion, telling NBD that the data accumulation in the lung nodules domain started early, both academically and industrially speaking.
Shi Xiaoping, managing director of Shanghai-based TongKong Capital, also stated that lung nodule imaging, due to its easy observation and diagnosis, is an excellent starting point for companies to make forays into the medical imaging market.
AI achieves continuous improvement and application through deep-learning of massive data and experienced doctors and experts can provide such a database, explained a relevant person at Senyint, a mobile medical information platform. The person also noted that great hopes are placed on AI to ease the workload of medical imaging doctors, as doctors in the radiology department usually spend 10 to 15 minutes on average for an effective diagnosis.
Data shows that nowadays in China, the number of radiologists increases by 4.1 percent annually, much lower than the annual growth rate of medical imaging data which is around 30 percent.
The whitepaper on AI development and application in the medical area for 2018 agreed the use of artificial intelligence to assist the diagnosis of some specific diseases would push up greatly the work efficiency of medical institutions and personnel.
Email: gaohan@nbd.com.cn