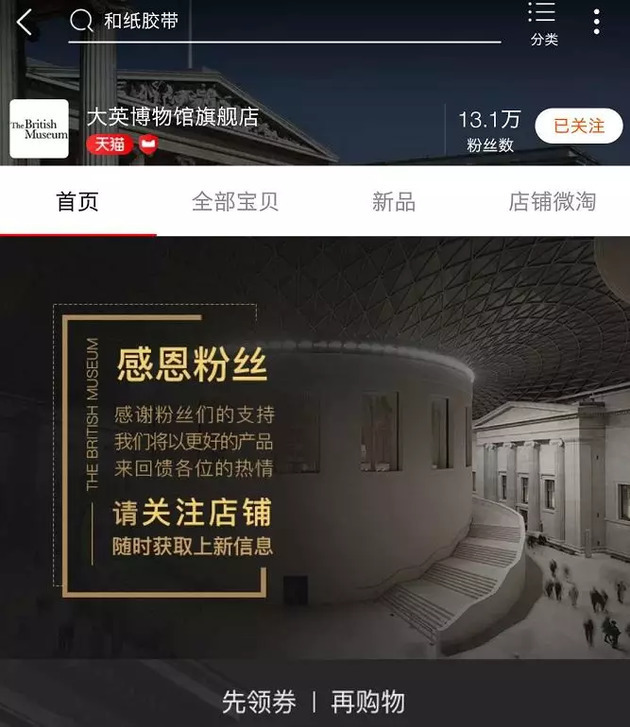 Flagship store of the British Museum on Tmall
July 24 (NBD) -- In early July, the British Museum opened an online flagship store on China's e-commerce platform Tmall to compete with China's Palace Museum on the platform.
The store sells tapes, handbags, mobile phone shells and other items with various themes such as the Rosetta stone, Egyptian mummy, Japanese art The Great Wave off Kanagawa and the Isle of Lewis chess pieces.
The store first launched 20 items, 15 of which have been temporarily sold out. The store attracted over 30,000 followers on the first day, according to 36Kr, a Chinese technology news provider, with the number having grown sharply to 131,000 as of July 23.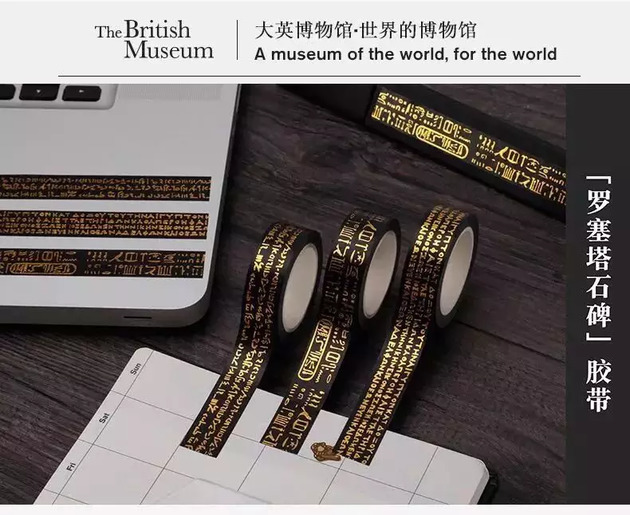 Rosetta stone tape from the British Museum store
This is not the first time for the British Museum to sell its derivatives in China.
Last year, a exhibition named "The British Museum: A History of the World in 100 Objects" was held at the Shanghai Museum in Shanghai and souvenirs worth over 3 million yuan (441,884.8 U.S. dollars) in total were sold at the exhibition.
The museum also forged partnership with Alibaba's Alifish and Tmall in 2017 and cooperated with some brands on the Tmall platform to launch crossover products.
Apart from the British Museum, a number of Chinese museums are seeking for revenue gains from cultural creativity product sales as well.
The Palace Museum, known as the largest museum in China, now has one Taobao store and one Tmall store with a total of around 3.66 million followers. The two stores have over 500 products for sale, several of which registered monthly sales volume of more than 10,000.
By the end of 2016, the Palace Museum has created 9170 cultural products and the revenue coming from sales of such products in 2016 surpassed 1 billion yuan (147.3 million U.S. dollars).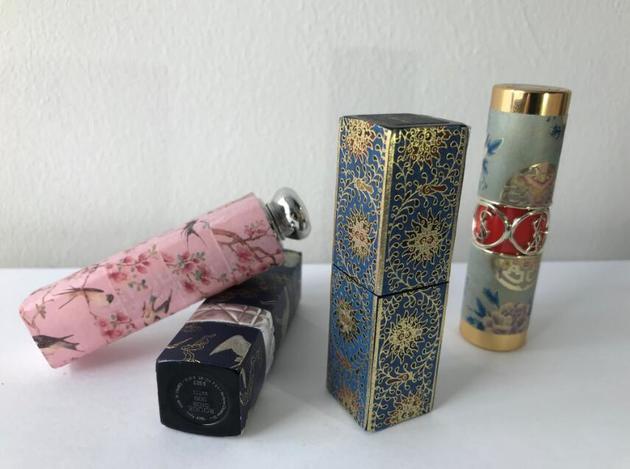 Tapes from the Palace Museum Taobao store
Besides, the National Museum of China, Suzhou Museum, and Shaanxi History Museum also opened the official store on Taobao.
Domestic museums also attempt to combine museum culture with the internet.
In 2016, the National Museum of China teamed up with Alibaba Group to build an intellectual property (IP) platform to provide design, investment, production, sales and promotion solutions for those museums which have IPs of their collections.
In July 2016, the Palace Museum entered into a long-term cooperation to jointly develop mini programs and apps based on IPs of the museum.
It is noted that top museums made significant contributions to their countries.
New York-based Metropolitan Museum of Art contributed revenue of 946 million U.S. dollars to the city in 2015, 60 percent of which came from derivative sales.
France's Louvre Museum generated 756 million Euros (874.2 million U.S. dollars) in revenue in 2009, with 400 million Euros (462.6 million U.S. dollars) in indirect earnings, according to the statistics.
Email: zhanglingxiao@nbd.com.cn