Walmart, JD.com inject $500 mln into online grocery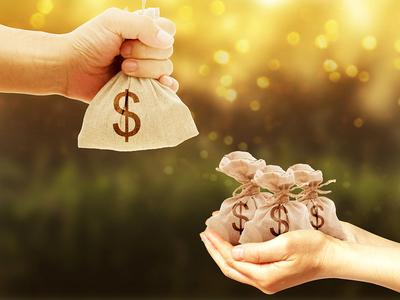 Photo/Shetuwang
Aug. 10 (NBD) -- Dada-JD Daojia, a Chinese online grocery and delivery firm, said Thursday it has raised 500 million U.S. dollars from U.S.-based retail giant Walmart Inc and Chinese e-commerce titan JD.com Inc in its latest round of financing.
Walmart invested around 320 million U.S. dollars in the latest fundraising, while JD.com invested 180 million U.S. dollars.
Dada-JD Daojia was formed from the merger of JD Daojia, which is JD.com's online-to-offline business, and Dada Nexus, a large crowd-sourcing delivery platform in China.
NBD learnt from Walmart that upon completion of the capital injection, Walmart will own a 10 percent stake and secure a board seat in Dada-JD Daojia.
Walmart's partnership with Dada-JD Daojia dates back to October 2016. With regard to the new investment in the online grocery, Wern-Yuen Tan, President and CEO of Walmart China, said the deeper cooperation with Dada-JD Daojia will enhance the retailer's omni-channel presence.
For its part, JD.com said the new deal enables it to promote the formation of a boundaryless retail alliance together with Walmart and other retailer partners worldwide.
In the view of Li Yongjian, director of Internet economy research at the National Academy of Economic Strategy, Chinese Academy of Social Sciences, the tieup between retailers and instant delivery firms show an integration trend of online and offline resources in the retail industry. The integration primarily involves data, supply chain, and logistics.
To JD.com, Dada-JD Daojia is key to help the retail group get access to both online and offline resources and hence complement the entire logistics system, Li said.
Apparently, instant delivery has grown into a standard feature of e-commerce companies and traditional retails.
Data from Shenzhen-based ASKCI Consulting shows the market reached approximately 43.6 billion yuan (6.4 billion U.S. dollars) in the first quarter of this year. But with the accelerated collaboration between instant delivery firms and retail companies, social resources will gradually flow to top players, and competition will be increasingly fierce.
Email: lansuying@nbd.com.cn