You need to know more to become a panda keeper, says panda 'ambassador'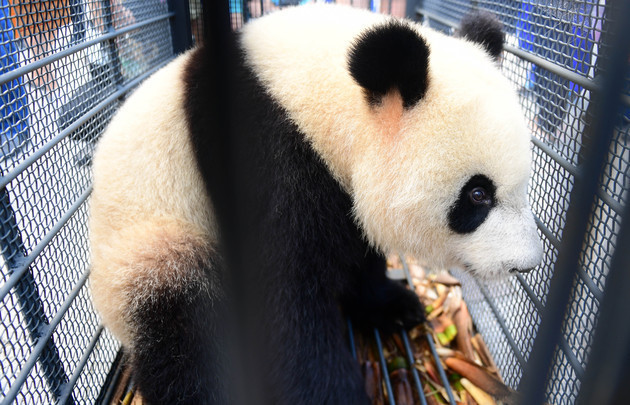 Photo/Xinhua
Aug. 24 (NBD) -- The First China Giant Panda International Cultural Week, themed "Sharing Panda Culture with the World," is being held in Beijing, in a bid to boost the global influence of giant panda culture.
At the opening ceremony held at the China Millennium Monument on Thursday, the National Forestry and Grassland Administration's deputy director Li Chunliang said that China has set up 67 nature reserves for giant pandas, effectively protecting 53.8 percent of the giant panda habitats and 66.8 percent of wild giant pandas. The population of wild and captive giant pandas reached 1,864 and 518, respectively, which constitute a healthy, vigorous and sustainable species.
The week-long campaign will enter Britain, Netherlands, Austria and other countries in November and December, when cultural exchange activities will be hosted to display to the world giant panda culture and Sichuan culture.
Li underscored that giant pandas convey peace and friendship, adding that currently 22 zoos from 17 countries are conducting joint research with China on giant panda protection.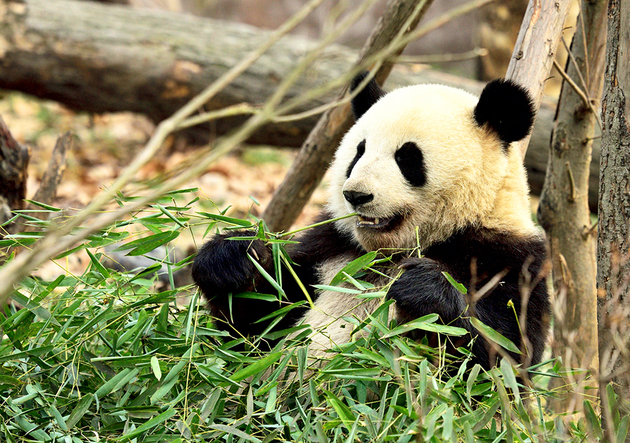 Photo/Shetuwang
Cui Baohua, Vice Chairman of the Sichuan Provincial Committee of the Chinese People's Political Consultative Conference, announced that Sichuan will recruit 100 international envoys to promote giant panda culture over the next five years. Those "ambassadors" will have the chance to visit Sichuan and get immersed in giant panda culture.
"If I get a change, I want to apply to become a panda keeper," said Zhou Yuan, founder of Zhihu, the Chinese version of Quora. Zhou was named one of the 14 international "ambassadors" for the promotion of giant panda culture, along with foreign ambassadors to China, officials, giant panda experts, entrepreneurs and celebrities.
A lot of people asked on Zhihu about how to become a panda caretaker at the Chengdu Research Base of Giant Panda Breeding. But many people don't have a deep understanding of giant pandas except for their cuteness.
Getting people of different backgrounds involved in panda culture publicity is helpful to achieve better publicity effects, Zhou noted.
Zhou was much looking forward to knowing more about breeding of giant pandas, saying that a closer participation and observation about giant pandas' reproduction and growth would facilitate the spreading of giant panda knowledge.
Email: gaohan@nbd.com.cn