Alibaba CEO Daniel Zhang to succeed Jack Ma as chairman next year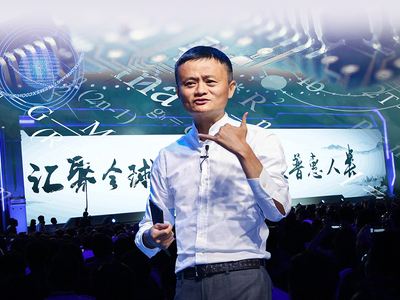 Photo/VCG
Sept. 10 (NBD) -- Chinese tech magnate Jack Ma will step down as Alibaba's executive chairman on September 10 of next year, and the company's incumbent CEO Daniel Zhang will take over his position, Ma said in an open letter Monday.
Ma said he spent 10 years preparing for the successor plan, as he believes only a set of systems and a unique culture can foster a large pool of talents and guarantee a company's healthy and sustainable development. He believes Alibaba is now strong and confident enough to undergo the shift.
Ma will remain on Alibaba's board of directors until 2020, and will continue making contributions to the creative Alibaba Partnership system, which was built ten years ago to address issues of innovation strength, leadership succession, and cultural inheritance.
After the retirement, Ma will commit himself to education, poverty alleviation, environmental protection, and charity programs.
In the open letter, Ma spoke highly of Daniel Zhang, saying that Zhang has been working at Alibaba for 11 years. As a distinguished business leader fostered under the Alibaba Partnership system, Zhang has a creative mind, strong leadership skills, and meticulous thoughts.
Zhang was appointed Alibaba's CEO in 2013. Under his leadership, the e-commerce company maintained strong growth in the past 13 consecutive quarters. Handing over the board chairmanship to Zhang is the most accurate decision that he should make at present, Ma noted.
In a speech delivered last year, Ma said he expects Alibaba to achieve a gross merchandise sales volume of 1 trillion U.S. dollars by 2020 and to create 100 million jobs and serve 2 billion customers by 2036.
With regard to the question how to manage the ever growing company, Zhang said to news outlet Yicai that it is first and foremost to map out the strategic path. Second, it is vital to know when to have business units play alone and when to have them work together. Third, more efforts should be done to select and train the right talents.
Alibaba has transformed itself from an e-commerce company into a big data-driven company with e-commerce, finance, logistics, cloud computing, and entertainment as its application scenarios, according to Zhang.
Cloud computing services are now playing a critical part in the tech group, and will lay a solid foundation for the company's development in the next 5-10 years or even longer period, Zhang said. But beyond this, the tech giant has built a series of research-based labs for technology, voice, natural speech processing, translation and other basic abilities.
What these labs focus on are technologies for the next five or ten years, Zhang stressed. They cannot yield results immediately, but will produce chemistry when combining with the company's emerging forms of business at some point in the future.
Email: lansuying@nbd.com.cn