LeEco's stake in Lerong Zhixing for auction, starting price at $19.2 mln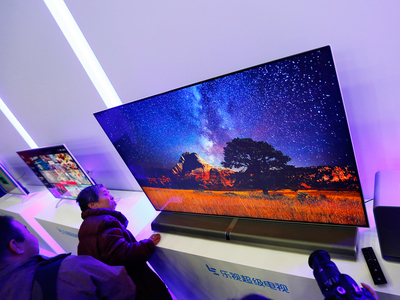 Photo/VCG
Sept. 10 (NBD) -- Chinese technology firm LeEco's frozen stake in Lerong Zhixin Electronic Technology Tianjin Co Ltd (Lerong Zhixin), which engages in smart TV business, will be sold through judicial auction on September 21.
According to a filing, Beijing Third Intermediate People's Court will conduct auctions for stakes Leshi Holding (Beijing) Co. Ltd holds in three of its subsidiaries including Lerong Zhixin. Bidding of the 10 percent stake of Leshi Holding holds in Lerong Zhixin will start at 131 million yuan (19.2 million U.S. dollars), but no bidder has applied for the bidding since the release of the court's announcement on August 20.
Leshi Holding will use the proceeds from the auction of the 10-percent Lerong Zhixin stakes to repay 1.1-billion-yuan (160.8-million-U.S. dollars) loans offered by China Minsheng Trust Co Ltd.
For the auction, Lerong Zhixin is valued at about 1.87 billion yuan (273.4 million U.S. dollars) based on its book value of stocks as of October 31 of 2017, far less than the 27-billion-yuan (3.9-billion-U.S. dollars) valuation in early 2017 when Sunac China made investment in the company.
This year, affected by the debt crisis of its largest shareholder Leshi Internet Information & Technology Corp Beijing (Leshi, 300104.SZ), smart TV company Lerong Zhixin is in huge debt.
Lerong Zhixin's net assets stood at -2.2 billion yuan (-321.7 million U.S. dollars), according to financial results for the first half of Leshi. To make things worse, the company's valuation continued to decline while it sought for new investment.
On June 5, 2018, Leshi, along with 10 other companies and instutions including Tianjin Jiarui Huixin Corporate Management controlled by Sunac China, subsidiaries of Tencent, JD.com, Suning and TCL, agreed to invest a total of 2.74 billion yuan (400.6 million U.S. dollars) in Lerong Zhixin. The smart TV firm was valued at 9 billion yuan (1.3 billion U.S. dollars), decreasing from 12 billion yuan (1.8 billion U.S. dollars) offered when Lerong Zhixin preliminarily negotiated with these investors.
It is noted that after the above-mentioned capital injection, Leshi will remain the largest shareholder of Lerong Zhixin, with 33.46 percent stake at hands, down from previous 40.31 percent.
However, a 34.94 percent stake Leshi holds in the TV firm had been pledged before, and Leshi could easily lose its controlling shareholder position in Lerong Zhixin if those shares were sold by financial institutions.
Email: zhanglingxiao@nbd.com.cn