Costly operations burden bike-sharing firm Ofo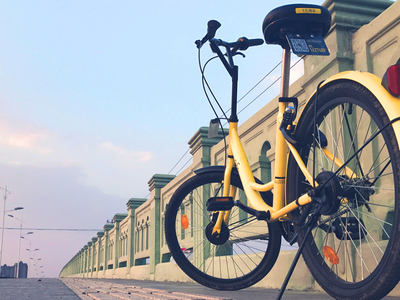 Photo/Shetuwang
Sept. 13 (NBD) -- Shortly after being caught up in lawsuits over unpaid bills, Chinese bike-sharing brand Ofo was plagued by reports about unpaid wages.
Despite the clarification statement Ofo made on Tuesday, the bike-sharing firm's high operation and maintenance cost fell under the spotlight and scrutiny of the public.
At places close to schools, hospitals, and metro and bus stations, some people are frequently seen loading the Ofo bikes onto trucks and carrying them somewhere else. They are Ofo's operations and maintenance staff.
The staff explained to NBD such process is to ensure bikes can be available to users anytime and anywhere. But this burdens Ofo with big spending on manpower.
Ofo's regional operation manager for a provincial capital in south China said to NBD that typically every 500 bikes get a dedicated operations employee and every 20 operations employees on average report to one regional manager.
The manager noted there are 300 operations workers in his city. Referring to the figure as a median, it's estimated there would be 10,000 workers across China. The actual number is higher than that, the manager told NBD.
Those operations workers are hired via labor dispatch or outsourcing, the manager revealed. Another source at Ofo said the number of regular employees hits 4,000 at most, which means employees hired through labor dispatch and outsourcing take up an alarmingly high proportion at Ofo.
A person-in-charge at a Guangzhou-based human resource agency told NBD the proportion of outsourced or dispatched workers at companies shall not exceed 10 percent, or companies will be fined.
Costly operation and maintenance is not the only problem baffling Ofo, noted the above-mentioned manager.
Although Ofo has never ceased its steps in seeking financing since 2014, yet the pace of money raising seems is in arrears of the cash-burning speed.
According to data from research firm CVSource, Ofo had raised no less than 2 billion U.S. dollars in 10 rounds of financing as of September 12, 2018.
Under the weight of rising cost and piling-up bills, Ofo has been retracting its ambitious global expansion.
Ofo has been reported to be exiting Germany, Australia, Israel, Austria, India, Malaysia, and the Czech Republic, as well as scaling back operations in the U.S. and the UK, all the while facing difficulties in Singapore.
Peng Peng, senior researcher with the Guangzhou Academy of Social Sciences, held without a clear profit model, bike-sharing firms will fail to secure continuous capital injection or deliver returns to investors, hence descending to a mere cash-burning game.
Email: gaohan@nbd.com.cn