MSCI mulls lifting weight of China A-shares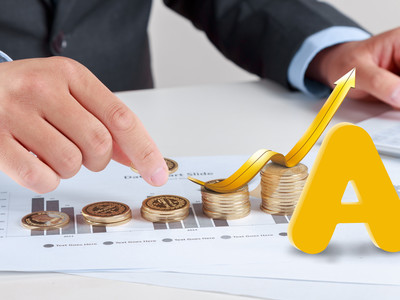 Photo/Shetuwang
Sept. 26 (NBD) -- Index complier MSCI said Tuesday (U.S. time) in a statement it is considering increasing the weight of China A shares further in its global benchmarks.
According to the statement, MSCI, which has included around 230 China-listed shares in its flagship indexes, plans to quadruple the inclusion factor of mainland stocks from the current 5 percent to 20 percent. The proposed increase will take place in two phases coinciding with MSCI's index reviews in May and August of 2019, it said.
The index giant's consideration for higher weighting came after overwhelming positive feedbacks from market participants following the successful implementation of the 5 percent initial inclusion.
MSCI said it welcomes feedback from the investment community on the proposal by February 15, 2019 and plans to announce its decision on or before February 28, 2019.
The index provider also proposed to add the ChiNext board of the Shenzhen Stock Exchange to the list of eligible stock exchange segments starting from the May 2019 Semi-Annual Index Review, and to add China A Mid Cap securities with a 20 percent inclusion factor in one phase as part of the May 2020 Semi-Annual Index Review.
With an increase of the inclusion factor of China A Large Cap securities to 20 percent, the pro forma index weight of China A shares in the MSCI Emerging Market Index would be 2.8 percent in August 2019. The addition of China A Mild Cap securities with an inclusion factor of 20 percent in May 2020 would increase the pro forma weight further to 3.4 percent, shows the statement.
MSCI said behind the new proposal lies two considerations: first, the Stock Connect program has been proved to be the primary channel to access A-shares, second, China's securities regulator has announced a four-fold increase in the daily trading quotas for Stock Connect and the Shanghai Stock Exchange adjusted the market-closing trading mechanism in August.
Since MSCI's inclusion of China A-shares, more than 4,600 new accounts have been opened to trade China A shares via the Hong Kong link, and the total value of northbound investment portfolios has increased by 46 billion U.S. dollars.
MSCI's rival FTSE Russell, the world's second largest index compiler, will announce its decision whether to include China-listed stocks in its own measures on Thursday (Beijing time).
The inclusion in FTSE Russell is highly likely and is expected to channel fresh foreign inflows into the A-share market, Shanghai Securities News reported.
Currently, 15 trillion U.S. dollars in assets are benchmarked to indices offered by FTSE Russell.
Email: lansuying@nbd.com.cn