South African business fair attracts more than 600 Chinese firms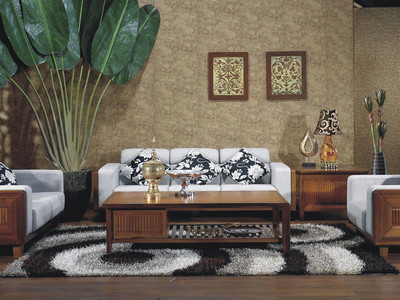 Photo/Shetuwang
The China Homelife and China Machinex 2018 kicked off in Johannesburg on Wednesday with over 600 Chinese companies seeking business partners in African countries.
Top Chinese manufacturers and brands are exhibiting in the three-day fair to look for business opportunities in South Africa and the region.
One of the organizers, Meorient chief operating officer Binu Pillai told Xinhua that Chinese companies are optimistic to find partners in the exhibition.
"This is an opportunity for South African companies and Africa to meet the top Chinese manufacturers and discuss the best deals without going to china," said Pillai.
There are over 750 superior Chinese suppliers with over 50,000 products on display. Pillai said that last year over 6,000 people attended the event and this year they expect over 15,000 visitors. There were long queues with many people hoping to enter the exhibition halls.
Pillai said, "We brought the best Chinese companies in furniture, mattress to look for partners in the region. These companies are looking for new markets and opportunities. Companies in this region will get a chance to get the high tech and quality Chinese goods directly from manufacturers without going through a middle person."
The exhibition is furthering the Forum on China-Africa Cooperation (FOCAC) mission to strengthen trade between China and Africa, he added.
From South Africa, the Duduza Business Chamber deputy secretary, Zanele Mofokeng, told Xinhua, "We want the Chinese manufacturers to open a manufacturing plant in our country so that we can kill this disease of unemployment. We are looking for Chinese partners to work with us in South Africa to employ the youth."
The first day had visitors from South Africa, Zambia, Angola, Democratic Republic of Congo and Swaziland among others.
Email: lansuying@nbd.com.cn