FTSE Russell decides to include China A-shares in its global index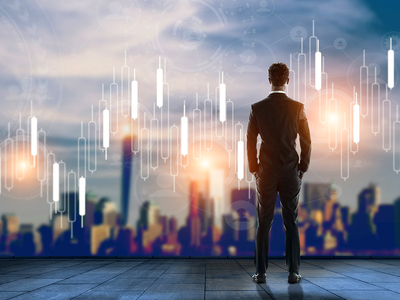 Photo/Shetuwang
Sept. 27 (NBD) -- FTSE Russell, the world's second largest index service provider, announced Thursday its decision to include China A-shares in its global benchmarks.
The index giant said in a statement the Chinese A-shares market will be assigned Secondary Emerging market status following the September 2018 annual country classification review. The inclusion will be conducted in three tranches: 20 percent in June 2019, 40 percent in September 2019, and 40 percent in March 2020.
FTSE Russell's decision came just one day after MSCI's consultation for higher index weighting of China-listed equities.
China A-shares would represent circa 5.5 percent of FTSE Emerging Index once the three tranches fully are implemented.
With regard to global index compilers' growing preference for A-shares, Liu Dezhong, director for market research and chief market strategist at CITIC Securities, said the valuation of China's stock market is at a relatively low level around the globe, because the price/earning ratio of the SSE 50 index is merely close to half of the S&P 500 Top 50 index's. In addition, international investors believe China will have the greatest marginal effect on the world's economic growth, hence buying in Chinese assets now is investing in the country's future.
Currently, 15 trillion U.S. dollars in assets are benchmarked to indexes offered by FTSE Russell. The index provider's new move is expected to trigger foreign inflows of around 100 billion yuan (14.6 billion U.S. dollars) to the Chinese stock market in the short run, with the figure projected to hit trillions of yuan in the long run as FTSE Russell gives greater weighting to A-shares than MSCI, securities analysts said.
Data shows overseas institutions conducted research on 83 China-listed companies in the recent month.
The electrics industry drew the greatest attention in that 22 companies in the industry were surveyed. Moreover, there are also 7 electrical equipment providers, 7 food and beverage firms, 6 biological companies, 5 computer manufacturers, 5 home appliance suppliers, and 5 light-manufacturing firms.
By market value, 60 firms of those studied have a market capitalization of more than 10 billion yuan (1.5 billion U.S. dollars), separately, with five - Midea Group, Hikvision, Wuliangye Yibin Co, Jiangsu Yanghe Brewery Joint-Stock Co and Focus Media - even seeing their market value surpass 100 billion yuan (14.6 billon U.S. dollars).
By stock performance, shares of 19 companies including Chongqing Brewery Co, Zhejiang Supor Co, Guangdong Haid Group Co, Midea Group, and Lepu Medical Technology (Beijing) Co are held and traded by foreign investors via both the northbound trading link and Qualified Foreign Institutional Investor (QFII) scheme.
Email: lansuying@nbd.com.cn