Hong Kong expected to regain top spot worldwide for IPOs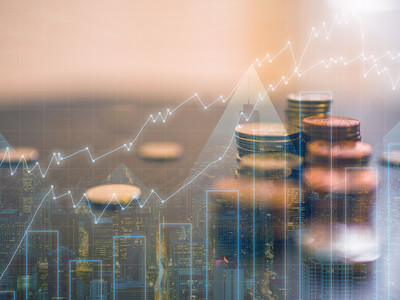 Photo/Shetuwang
Sept. 27 (NBD) -- Hong Kong stock market is expected to regain the top spot globally for the year 2018 in terms of the total capital raised, with 220 IPOs raising approximately HK$300 billion (38.2 billion U.S. dollars), up 134 percent from the previous year, Deloitte predicted Wednesday.
The accounting firm also revealed that Hong Kong stock market recorded 158 new listings for a combined HK$243.4 billion (31.0 billion U.S. dollars) in the first three quarters of 2018, up 184 percent compared with the amount raised in the previous year. Both the number of new listings and the fundraising amount hit the record high.
Judging from statistics in the first nine months of this year, while Hong Kong companies still dominate the number of listings, companies from mainland China constitute the main force for pushing up the fundraising amount. New shares issued by enterprises in mainland raised around HK$231.5 billion (29.5 billion U.S. dollars), accounting for 95 percent of the total proceeds.
The Hong Kong Main Board had one of the strongest quarters in history, with total funds raised in Q3 2018 reaching HK$ 190 billion (24.2 billion U.S. dollars), exceeding the total funds raised in the entire year of 2017, according to another big accounting firm KPMG.
KPMG also found the TMT sector recorded the top three IPOs in the third quarter, namely China Tower Corporation Ltd, Xiaomi Corporation and Meituan Dianping, with proceeds standing at HK$58.8 billion (7.5 billion U.S. dollars), HK$42.6 billion (5.4 billion U.S. dollars) and HK$33.1 billion (4.2 billion U.S. dollars), respectively.
KPMG deemed that the new listing regime for biotech companies that do not meet financial eligibility tests and high growth innovative companies with weighted voting rights structures has generated significant international interest.
Over 20 percent of IPOs in 2018 year to date listed through traditional requirements were new economy companies, compared to less than 10 percent in 2017, according to KPMG.
Ou Zhenxing with Deloitte China held that new economy enterprises have been facilitating China's economic transformation and have made prominent contributions to the country's economic growth.
The Guangdong-Hong Kong-Macau Greater Bay project and the development of Lok Ma Chau Loop will help cultivate a new ecological environment for new economy companies putting Hong Kong at an advantageous position to support those listings and to meet the fundraising needs together with the A-share market, Ou added.
Email: gaohan@nbd.com.cn