Sino-Lithuanian ties to see further boost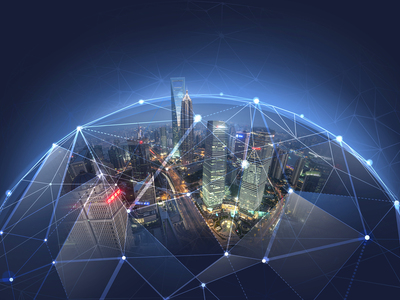 Photo/VCG
China and Lithuania are expected to strengthen cooperation in the fintech, aviation and other sectors through mutual agreements, including deals for more direct flights between the two nations, according to a top-ranking Lithuanian official.
Virginijus Sinkevicius, minister of economy for Lithuania, said the Baltic nation was looking to attract more investment from Chinese fintech companies with data center investments and the creation of a more favorable (business) environment.
It is also looking to cash in through simplified business procedures to provide fast access to the EU market as well as showcase its sandbox capabilities, which enable companies to test products in real time conditions, said Sinkevicius.
Till date, Lithuania has approved simplified procedures in license application for e-money and payment service providers. Its sandbox principle has also been an active practice for incubating fintech startups. Other perks include lower taxes and startup visa options.
According to a report from finextra, an independent newswire based in London, license applications for e-payment services are approved in under three months in Lithuania, significantly faster than other European countries.
The preferential policies have proven effective, with foreign firms accounting for nearly half of the 30 newly-established fintech firms in Lithuania in 2017, said a report from DELFL, a major internet portal in the Baltic region.
"We want to be the gateway to Europe for our partners in Asia," said Sinkevicius.
Wang Jian, an expert in cross-border e-commerce and a professor at the University of International Business and Economics in Beijing, said that Lithuania's friendly policies will create several investment opportunities for Chinese fintech companies.
Wang said the e-payment sector faces constant challenges as central and east European countries often raise concerns about risks arising from it and impose some restrictions.
"With more countries across the world recognizing e-payment services, many Chinese traders and travelers are switching to such modes of payment. Attracting Chinese fintech investors and companies is a faster way of developing the industry, as Chinese fintech development is leading in the world," he said.
"Chinese fintech companies can also increase their international presence in the sector, and seek more cooperation opportunities by setting up branches in central and east European countries. However, risk management may still prove to be a major challenge," said Wang.
Apart from the favorable fintech business environment, Lithuania's well-developed logistics networks can also help boost bilateral ties, said Sinkevicius.
"We have fantastic infrastructure in logistics: Roads, railway ... and Klaipe da, the biggest seaport in Baltic sea in terms of cargo," said Sinkevicius, who also mentioned that Lithuania's well-developed logistics network can benefit from China-proposed Belt and Road Initiative.
"It would help to grow our logistics sector ... so Lithuania is really positive about this initiative," said Sinkevicius.
"We also hope to export more beef, poultry, fish and grain products to China," he said.
In 2017, China's imports from Lithuania stood at 260 million U.S. dollars, up 55.6 percent year-on-year. Bilateral trade between the two countries stood at 1.86 billion U.S. dollars, up 27.5 percent from the same period a year ago.
Email: lansuying@nbd.com.cn