Foxconn Industrial Internet drops below IPO price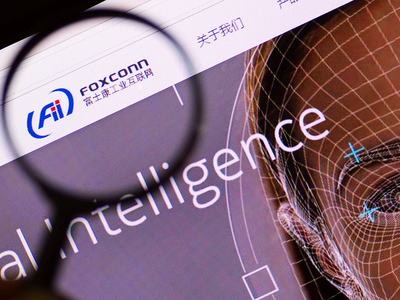 Photo/VCG
Oct. 9 (NBD) -- Shares of Chinese communication network equipment manufacturer Foxconn Industrial Internet Co Ltd (FII, 601138.SH) slumped below its offering price on Monday to close at 13.72 yuan (2.0 U.S. dollars), reaching a record low since its initial public offering (IPO) on June 8 this year.
Known as one of the unicorn companies enjoying China's favorable policy for innovative industries, FII was given fast-track approval only 36 days after the company submitted the application for IPO.
FII's stock soared to 19.83 yuan (2.9 U.S. dollars) in the company's Shanghai debut, marking a surge of 44.01 percent. It also jumped by the 10 percent daily limit both on the second and third trading day.
But the stock began to drop on June 14. As of the close of trading on Monday, the market value of FII has fallen by 30.8 percent to 270.2 billion yuan (39.1 billion U.S. dollars), down from 390.6 billion yuan (56.6 billion U.S. dollars) on the first day of trading.
It is noteworthy that FII's disappointing financial results for the first half of 2018 could be one of the factors that drove down the stock price of the manufacturing company.
According to FII's financial report for the period, though the firm reaped 158.99 billion yuan (23.0 billion U.S. dollars) in revenue, rising 16.29 percent year over year, its net profit attributable to shareholders of the listed company was only 5.44 billion yuan (788.2 million U.S. dollars), with net profit margin declining to 3.42 percent, compared to 4.48 percent in 2017 and 5.27 percent in 2016.
This indicates FII's difficulty in developing itself into a smart manufacturer.
As a subsidiary of the world's largest contract manufacturer Foxconn Technology Group (Foxconn) that focuses on traditional assembly, FII plays a crucial role in Foxconn's transformation into an industrial internet giant. The Shanghai-listed firm aims to take the lead in promoting intelligent manufacturing and boosting the integration of the Internet, big data and artificial intelligence with the real economy.
Terry Gou, chairman of Foxconn, is bullish on China's industrial internet sector, predicting that there will be more than 50 billion machines connected via the Internet of things by 2020.
Brand Cheng, general manager at FII, noted at the 2018 annual shareholder meeting that intelligent manufacturing and industrial internet has started to be applied in Foxconn's factories.
However, an analyst held that it will take FII ten years to turn into a smart manufacturing service provider. The biggest challenge the company is faced with is how to translate massive data into valid one that could finally bring value to the company, the person pointed out.
Email: zhanglingxiao@nbd.com.cn