Social savvy biggest revenue driver for Tencent Music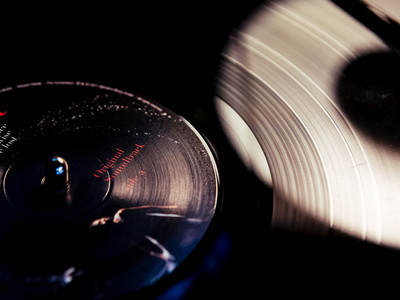 Photo/Shetuwang
Oct. 9 (NBD) -- Tencent Music Entertainment Group (Tencent Music), the music arm of technology giant Tencent Holdings, filed for U.S. IPO last Tuesday under the ticker "TME". The music company is seeking to raise as much as 1 billion U.S. dollars, but the final amount hasn't been revealed yet.
Tencent Music is the largest online music entertainment platform in China, owning China's top 4 music apps -- QQ Music, Kugou Music, Kuwo Music and WeSing. In addition, it has over 20 million tracks licensed from over 200 domestic and international music labels.
According to the financial report of Tencent Music, it grossed 8.6 billion yuan (1.2 billion U.S. dollars) in the first half of 2018, up 92 percent year on year.
It is noted that the music company derives revenue mainly from online music services and social entertainment services with the latter contributing to 70 percent of its revenue in the January-June period of 2018. Online music services primarily include paid subscriptions and digital music sales. Social entertainment services mainly include memberships and virtual gifts.
Tencent Music's paying user base grew from approximately 16.6 million in the second quarter of 2017 to 23.3 million in the second quarter of 2018.
However, it only had a paying ratio of 3.6 percent in the online music segment in the second quarter of 2018, which is still very low compared to online games and video services in China and online music services globally.
In addition to challenge in converting free users into paying customers, Tencent Music is facing huge cost pressure from copyright purchases. In 2017, it got the exclusive right to distribute licensed contents of Universal Music with 350 million U.S. dollars and 100 million U.S. dollars worth of stocks. Its rival Netease Cloud Music also managed to gain the exclusive access to HIM International Music's music catalog for 170 million yuan (24.6 million U.S. dollars) this year.
Facing heavy copyright costs, many music companies are extending their reach to the upstream of the industry chain, such as investing in independent singers, music-centric variety shows and music labels, Orient Securities said in a research report.
Email: tanyuhan@nbd.com.cn