Muji suffers first ever slide in China same-store sales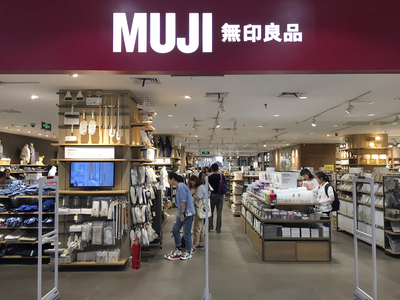 Photo/VCG
Oct. 9 (NBD) – Moderately priced brands represented by Japanese retail firm Muji are losing ground in China with the rise of budget labels targeting middle-income groups.
According to the recent financial report released by Muji's parent company Ryohin Keikaku Co., Ltd., Muji suffered its first ever drop in same-store sales and registered a 2.2 percent drop in comparable sales in China in the second quarter of fiscal 2018 ended August 31, 2018. Due to weak sales in the quarter, the household and consumer goods provider logged a 0.2 percent decrease in comparable sales in the half-year period from March 1 to August 31.
In fact, Muji has seen a growth slowdown in same-store sales since 2017. Even the big price cut, which was once viewed as the "magic weapon" to drive revenue in China, didn't get the company back on the growth track.
However, declining sales wasn't the biggest challenge for Muji. The worse thing is Muji and other moderately priced brands that once shaped an exquisite lifestyle for middle-income groups are being substituted by newcomers with similar positioning around the globe.
In China, the consumption structure is changing. Middle-income earners are now becoming sensitive to prices, often turning to cheaper, less well-known and less trendy ones when choosing from similar products.
Affordable brands like Yeation, Pinduoduo and Miniso are attaining great momentum, placing strong pressure on Muji. Tencent's investment in Miniso, Pinduoduo, Cosmo Lady, and HLA further indicates the promising future of such brands.
Not only Muji, British brand Topshop and American fashion label J.Crew are also facing similar situations.
Despite the dim sales, Muji shows no signs of giving up. At the earnings conference in July this year, Kitoru Matsuzaki, President at Ryohin Keikaku, stated Muji plans to increase its number of brick-and-mortar stores to 264 at the end of fiscal 2019, with 35 new stores set to open in the second half of this year.
Email: wenqiao@nbd.com.cn