CSRC raises threshold for setting up offshore securities branches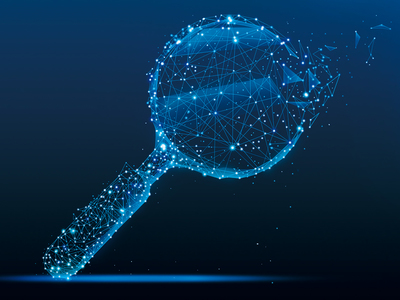 Photo/Shetuwang
Oct. 10 (NBD) -- Chinese securities authorities are tightening supervision over the country's securities firms and fund managers that have overseas subsidiaries, in a bid to mitigate possible financial risks arising from those offshore branches.
The China Securities Regulatory Commission (CSRC) ordered domestic securities brokerages and fund managers to enhance company governance, internal control and risk management capacity, and to step up control and management over their overseas subsidiaries, according to a new regulation released by the securities watchdog in late September.
31 Chinese securities firms have set up overseas subsidiaries
The regulation issued by the CSRC stipulates that a securities firm shall have net assets of no less than 6 billion yuan (868.7 million U.S. dollars) and a securities fund management company no less than 600 million yuan (86.9 million U.S. dollars) before either establishing or acquiring subsidiaries abroad, and meanwhile, they should have a sound mechanism to manage such overseas branches.
Judging from the threshold of net assets, 70 out of 131 securities firms nationwide are qualified to found overseas units. And as of late 2017, a total of 31 Chinese securities firms have set up or acquired overseas branches, advising on cross-border investment and financing activities of domestic enterprises, according to data released by the CSRC.
An increasing number of Chinese securities firms have been seeking for new business growth in the U.K, Singapore, the U.S. and other financial markets, amid intensifying competition and increasingly prominent Matthew Effect in the country. They rushed to set up offices abroad so as to grab the market share.
Among them, Haitong Securities, CITIC Securities, China International Capital Corporation Limited, Guotai Junan Securities and Huatai Securities posted industry-leading performance in terms of overseas business, reaping revenues of 7.219 billion yuan (1.0 billion U.S. dollars), 5.299 billion yuan (767.2 million U.S. dollars), 2.317 billion yuan (335.4 million U.S. dollars), 2.197 billion yuan (318.1 million U.S. dollars), and 1.699 billion yuan (246.0 million U.S. dollars), respectively, from offshore businesses for the year of 2017.
Regulation aimed to straighten management and reduce risk
However, while the overseas business is developing rapidly, problems arise. For example, excessive subsidiaries and multi-layered structure have caused difficulties for the parent companies to manage their foreign branches. Some of the overseas units started conducting non-financial business, and some even incorporated subsidiaries back in China to engage in homogeneous business or business similar to that of their parent companies.
According to the regulation, brokerages and fund managers should create a concise, clear and transparent shareholding structure for their overseas subsidiaries and such subsidiaries are allowed to set up companies specially for financial operations. But those sub-units are barred from initiating any other company unless it is necessary.
The securities regulator also prohibited brokerages and fund managers from conducting money-lending or similar businesses. No more such new businesses shall be added and the existing ones shall expire naturally in due course.
The CSRC granted existing companies a transition period of 36 months to meet the requirements outlined in the regulation.
Email: gaohan@nbd.com.cn