Tencent drops out of global top 10 by market cap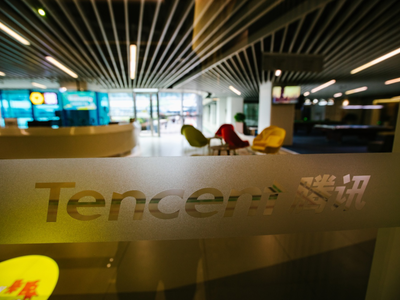 Photo/Zhang Jian
Oct. 10 (NBD) -- Following a steep increase in 2016 and 2017, shares of China's three technology giants -- Baidu (Nasdaq: BIDU), Alibaba (Nasdaq: BABA), and Tencent (00700.HK) -- declined significantly in the past several months despite growing revenue.
The three companies have collectively lost an astonishing 2.6 trillion yuan (376.4 billion U.S. dollars) in market value from the highest level this year.
Among them, Tencent seems to be the biggest loser. The newest statistics show that its market value has accumulatively shrunk by over 1.7 trillion HK dollars (217.5 billion U.S. dollars) from its peak this year, pushing the company out of the global top 10 biggest companies by market cap.
The two other magnates were not immune to the sell-off either. Shares of online retailer Alibaba have been down almost 30 percent from its June high, vaporizing 160 billion U.S. dollars of market cap. Shares of search giant Baidu have also dropped 28.23 percent from its May high.
In addition to Baidu and Alibaba, other U.S.-listed Chinese companies massively underperformed the broader market in the past several month.
According to financial information provider Wind, there are around 200 Chinese companies listed in the U.S. Excluding the newly-listed ones this year, there are 173.
The median growth rate of 173 companies stood at -26.23 percent. Among them, around 80 percent have seen their share price fall as of October 8. Moreover, 38 of them have seen their share prices halved.
In contrast, the U.S. stock market is in the longest bull market ever.
The three major U.S. indices have kept rising since the beginning of this year. Dow Jones has grown 7.15 percent, Nasdaq 12.06 percent and S&P 500 7.89 percent as of Monday.
Email: tanyuhan@nbd.com.cn