Geely, Daimler reportedly to build ride-hailing JV in China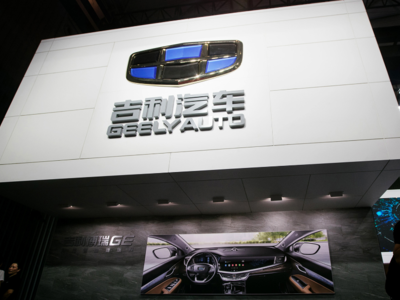 Photo/NBD
Oct. 10 (NBD) – Zhejiang Geely Holding Group Co (Geely) is in talks with Daimler AG (Daimler), a German auto manufacturer, to establish a 50-50 ride-hailing and car-sharing joint venture in China. The new entity is expected to take on Didi Chuxing, the top car-hailing firm in China, reported Bloomberg Tuesday.
This would be the first major tie-up between the two giants since Geely became the single largest shareholder of Daimler with a stake of 9.69 percent in February this year. It was then widely acknowledged that Geely's move is not simply a financial investment but rather a pursuit for future cooperation with Daimler.
With regard to the new JV plan, both parties declined to comment. But Dieter Zetsche, Daimler's Chief Executive Officer, told NBD at the Paris Motor Show last week that the two companies have had some preliminary talks to explore further cooperation on a win-win basis.
In fact, Geely and Daimler have already set foot in modern mobility, albeit separately.
Earlier in 2016, Caocao, a ride-hailing app of Geely, made its debut. In January 2018, Caocao completed its series A financing round of 1 billion yuan (144.8 million U.S. dollars), playing an increasingly important role in Geely.
Regarding the rumored partnership, a person-in-charge at Caocao said to NBD they are totally unware of the deal except the foreign media report.
In the mobility domain, Daimler has also achieved solid progress. It has gained a foothold with ride-pooling service ViaVan, ride-sharing app MyTaxi, as well as car-sharing business Car2Go which is being merged with DriveNow, a car-sharing app from BMW.
The discussions between Geely and Daimler have yet to be finalized and nothing is set in stone, said the Bloomberg report. If the talks work, how to balance the newly established JV with Caocao to deliver differentiated services will be a challenge for Geely.
Email: wenqiao@nbd.com.cn