Chinese home-sharing platform Xiaozhu raises $300 mln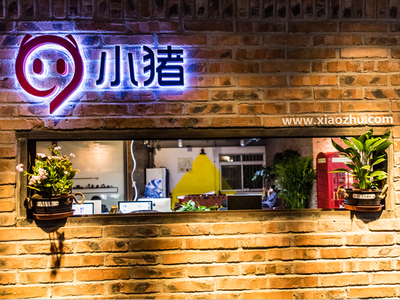 Photo/dfic
Chinese home-sharing giant Xiaozhu.com, often dubbed China's answer to Airbnb, has secured a new round of financing worth about 300 million U.S. dollars, the company announced Wednesday.
The new injection of money came from investors like Singapore's sovereign wealth fund GIC Private Ltd., as well as Yunfeng Capital, which was co-founded by Alibaba's Jack Ma, according to a statement from Xiaozhu.
Xiaozhu will channel more investment into improving security mechanisms in the home-sharing industry and diversifying its services, according to Chen Chi, co-founder and CEO of the company.
The start-up has introduced facial recognition technologies for door locks in 40 cities nationwide to ensure the authenticity of users.
It also offers value-added services ranging from house-keeping to house interior photographing, so as to improve the look and feel of properties for would-be renters.
Xiaozhu will leverage the home-sharing platform to build an expansive coordination network, allowing more people to benefit from the booming sharing economy, according to Chen.
China's home-sharing market is surging thanks to increasing popularity of homestays as a novel form of accommodation. Market transaction volume surged 70.6 percent year on year to stand at about 14.5 billion yuan (2.1 billion U.S. dollars) in 2017, and the number is expected to reach 50 billion yuan (7.2 billion U.S. dollars) in 2020, according to a report by the State Information Center.
Founded in 2012 as an online platform for China's landlords managing short-term stays for potential tenants, Xiaozhu now has over 500,000 listings in more than 650 cities across the globe.
The start-up secured 120 million U.S. dollars in funding last November and signed strategic partnerships with Alibaba's travel branch Fliggy and Booking's online reservation platform Agoda.
Email: wenqiao@nbd.com.cn