Chinese company sets up UK subsidiary to trade on London exchange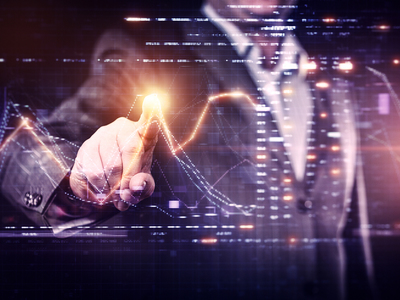 Photo/VCG
Major Chinese broker Nanhua Futures launched a United Kingdom subsidiary on Wednesday, with the aim of connecting Chinese metals companies with the world's oldest metals trading market, which is in London.
Nanhua has applied to become a member of the 141-year-old London Metals Exchange, which is also known as the LME. After it becomes a member, Nanhua will be able to help Chinese metals producers and users trade with international counterparts.
Luo Xufeng, president of Nanhua Futures, said the establishment of Nanhua's UK subsidiary, Nanhua Financial UK, was "a big step towards the global market" for the company.
"London is one of the most significant financial centers throughout the entire world and LME is the largest non-ferrous metal exchange in the world. We believe Nanhua Financial UK will mature by working closely with LME," Luo said.
Matthew Chamberlain, CEO of the LME, welcomed the launch of Nanhua Financial UK, and noted that Chinese brokers create an important bridge between the LME and China's large metals market.
Nanhua's London expansion follows similar moves by other Chinese financial enterprises. Bank of China International became the first Chinese member of the LME in 2012, followed by China Merchants Securities, ICBC Standard Bank, GF Financial Markets, and CCBI Metdist.
The flurry of Chinese participation in the LME coincides with a push by Chinese metals companies to gain more international pricing power for metals, which essentially means securing more profitable prices.
Although China consumes about 40 percent of the world's supplies of metals, Chinese companies, so far, have very little pricing power over international metal trading prices because most Chinese companies have historically traded metals with their counterparts directly and not via commodity exchanges.
Realizing the problem and wanting to secure better prices, Chinese metals producers and users started to trade through brokers on international exchanges,including the LME. This trend has attracted the likes of Nanhua to establish UK operations.
Despite massive opportunities, the fact that Nanhua and other Chinese brokers are so new to the market means they may still find it difficult to establish a pool of clients.
"We'll look into opportunities to trade via Chinese brokers like Nanhua, because it is easier to communicate with Chinese brokers but, ultimately, we'll go with whichever broker can secure the best price for us," said Alan Mao, of Shanghai Haicheng Resources, which started trading on the LME via Western brokers before the LME had any Chinese members.
Nanhua Futures was founded in 1996 in Hangzhou and is already an active participant in China's major domestic exchanges, including the Shanghai Futures Exchange, the Zhengzhou Commodity Exchange, and the Dalian Commodity Exchange. It has also established overseas subsidiaries in Singapore and the United States so it can participate in international commodities exchanges and better connect its China-based clients with international counterparts.
Email: wenqiao@nbd.com.cn