BMW to gain control of China joint venture for $4.2 bln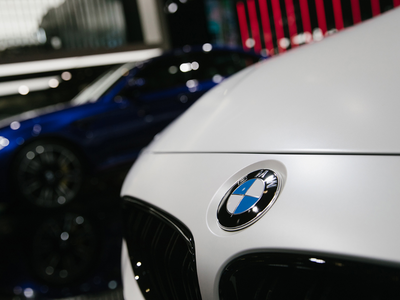 Photo/Zhang Jian
Oct. 11 (NBD) -- BMW has agreed to pay 3.6 billion euros (4.2 billion U.S. dollars) to raise the holding in its Chinese joint venture with Brilliance China Automotive Holdings Limited (Brilliance Auto) to 75 percent, Financial Times reported Thursday, citing a statement made by the German carmaker.
The deal is expected to be completed in 2022 when the cap on foreign ownership in passenger vehicle joint ventures in China is lifted.
Brilliance Auto soon announced a trading halt in its shares with effect from 9 a.m. on Thursday. Accordingly, all structured products relating to the company is also halted from trading at the same time.
BMW and Brilliance Auto on the same day also made a joint statement that the contract of their joint venture will be extended to the year of 2040 after it expires in 2028. Founded in 2003, BMW Brilliance is a 50-50 joint venture between BMW and Brilliance Auto, and this year marks the 15th anniversary of the joint venture.
According to the joint statement, BMW plans to invest 3 billion euros (3.5 billion U.S. dollars) to expand production capacity of BMW Brilliance. In the next three to five years, the joint venture is expected to gradually increase its annual capacity to 650,000 units and create 5,000 new jobs.
Those moves came after a meeting held on Wednesday between Chinese Premier Li Keqiang and BMW chief executive Harald Kruger.
At the meeting, Li said China will stick to its opening-up policy and will open up wider and at a higher level. Kruger acknowledged the significance of the Chinese market for BMW, saying that the company sees China not only as a huge market but also as an international production base which exports cars to other markets across the world.
It's noteworthy that the German luxury carmaker unveiled a string of investment plans in China this July.
The German automaker laid out the plan for its joint venture with Brilliance Auto to start producing the iX3, the electric version of the X3 SUV, in Shenyang, China in 2020. This model will be not only sold domestically, but also exported globally.
In addition, BMW inked a 4-billion-euro (4.7-billion-U.S. dollar) contract with Chinese battery manufacturer Contemporary Amperex Technology Ltd. (CATL) for sourcing battery cells, and also gained the right to take an equity stake in CATL.
Moreover, the premium marque signed a joint venture agreement with Chinese SUV and pickup manufacturer Great Wall Motor to produce MINI electric vehicles and to develop new technology platform.
Email: gaohan@nbd.com.cn