CIIE backs up China's consumption upgrading, unleashes market potential, says EY report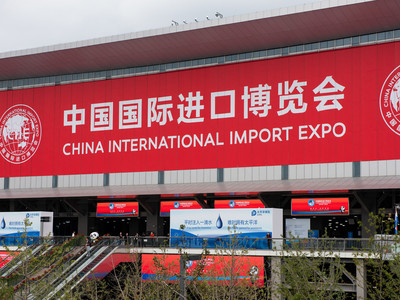 Photo/Shetuwang
Nov. 8 (NBD) -- The China International Import Expo ("CIIE") trade fair signals the transformation of the country's economic growth into one driven by consumption, according to a report released by multinational auditing and consulting firm Ernst & Young ("EY") Wednesday.
The Expo will help enterprises in various industries grasp opportunities in China's consumption upgrading, wider opening-up as well as the development of digital economy, the report said.
In 2017, China's commodity imports increased by 15.9 percent year over year, representing the largest growth in six years. Backed by rapid increase in household income and assets as well as the government's support for consumption-oriented growth, China is expected to soon surpass the United States as the world's largest retail market. Besides, as Chinese families pursue personalized products of higher quality, the country's import market also shows great potential, according to the report.
EY believed that as part of the government's efforts to stabilize economy and create sustainable growth, the CIIE facilitates the building of a larger and more differentiated retail market and further unleashes the consumption potential of consumers. Moreover, the trade fair will promote demonstration and application of technological breakthroughs, so as to back up China's consumption upgrading.
Pascal De Petrini, Executive Vice President of Strategic Resource Cycles at Danone, the Paris-headquartered multinational food-products corporation, made the same point about the relationship between the Expo and China's consumption market in a written interview with NBD.
Pascal De Petrini told NBD that the Expo brings quality imported goods to Chinese customers, which enables Chinese consumers to enjoy the benefits of globalization, meets the demand of consumption upgrading and enhances high-quality development of the Chinese economy.
Covering an exhibition area of 300,000 square meters, the first CIIE trade fair welcomes over 3,000 enterprises across the globe and displays more than 5,000 products which made their exhibition debut in China.
Pascal De Petrini also agreed with President Xi Jinping's view that the CIIE has set up a unique platform to help countries deepen economic and trade cooperation and promote economic globalization.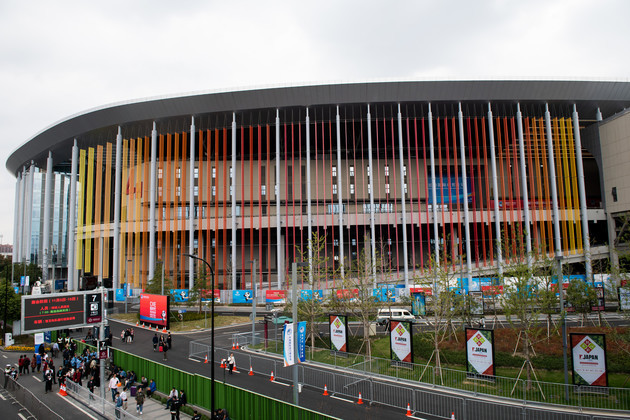 Photo/Shetuwang
Pascal De Petrini also regarded the Expo as demonstration of China's determination to further open up and embrace economic globalization and free trade.
As EY pointed out in the report, China has gradually opened up its financial sector and eased restrictions on foreign financial institutions for the past several years, and the country's financial regulatory bodies have issued new opening-up policies in succession since the second half of 2017, which provides foreign financial institutions with more vast development opportunities.
EY's financial services partner Jiang Haifeng held that as China speeds up opening of its financial sector to foreign investment, it's foreseeable that an increasing number of foreign investment institutions will enter the Chinese market. This will be conducive to the introduction of more international development experience and to some extent increase competition within the industry, Jiang added.
Jiang believed that the Chinese market, in the future, will provide a broader stage for foreign financial institutions but cautioned that domestic and foreign institutions need to pay constant attention to regulatory trend and market response as well as to understand the impact of the new opening-up policies on financial institutions at home and abroad.
Email: gaohan@nbd.com.cn