Fashion is a logo and an imprint for a city, says Federico Boselli, tenure chairman envoy of Milan Fashion Week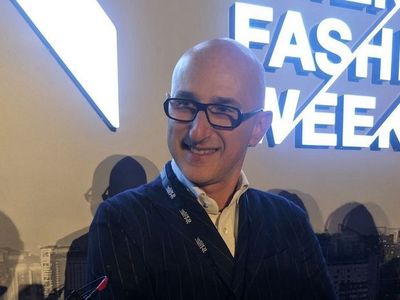 Federico Boselli (Photo/Wu Linjing)

Nov. 15 (NBD) –The Chengdu International Fashion Week 2018 kicked off on Tuesday in southwest China's Chengdu.
Federico Boselli, tenure chairman envoy of Milan Fashion Week, is invited to the event and shares his insights into Chengdu and the fashion sector.
This is the first time for Chengdu to host an international fashion week and it is also Boselli's first trip to the city.
Having travelled around cities around the world, Boselli believes every city has its unique fashion style and taste, like a logo or an imprint for a city, and fashion is crucial for city life.
In Boselli's view, Chengdu's groundbreaking fashion week could be the initial step for Chengdu's fashion going global.
Internationalizaiton of local fashion should start from developing influential fashion industry in regions, and then gradually extending to the international market, Boselli mentioned.
Milan Fashion Week, for example, first established its presence in Italy and it now has generated worldwide influence. He suggested Chengdu could also follow such path beginning by holding fashion weeks and launching fashion brands.
The Chengdu International Fashion Week 2018 will help Chengdu and its firms engage in the fashion business and come into the spotlight of the fashion world.
With plenty of fashion brands and strong fashion consumption capacity, the capital was recognized as a new fashion city by American media. This year, it was also listed as the first-tier city of fashion in a report about the fashion indexes of Chinese cities.
According to Boselli, currently Chengdu needs fashion companies and brands, coming to or originating in Chengdu, which can produce and sell good products to the whole world, so as to build Chengdu's reputation in the fashion world. At the same time, international fashion shows can be unveiled in Chengdu, by which the capital will be more fashionable, added he.
Boselli said he hopes to see more fashion events in Chengdu, which could bring him opportunities to visit the city and witness the expansion of its fashion sector.
Email: zhanglingxiao@nbd.com.cn