South Korean companies poised to compete in China's EV battery market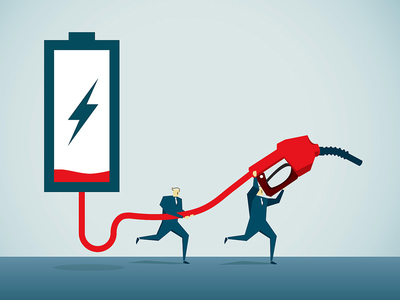 Photo/VCG
Nov. 27 (NBD) – Samsung SDI will launch the fifth generation battery for mini passenger cars in China, eyeing the country's huge market when government subsidies for new energy cars end at 2020, a source close to the company told Yicai.
Samsung SDI neither denied nor confirmed the news when inquired by Yicai. However, the company mentioned in its Q3 financial report the cancellation of subsidies will effectively stimulate Samsung SDI's expansion in China and contribute significantly to profit growth, and the company will be prepared for the new trend in the market.
Two other major South Korean battery manufacturers have also been expanding their operations in China this year.
In April, LG Chem partnered with Zhejiang Huayou Cobalt Co Ltd to set up two joint ventures with 4 billion yuan (575.8 million U.S. dollars) investment in total. Besides, the chemical giant's second battery factory, located in Nanjing, is already under construction.
SK Innovation announced in April to invest 86.4 billion won (75.8 million U.S. dollars) to re-activate Beijing Electronics Holdings & SK Technology Co Ltd, a joint venture with Chinese automobile manufacturer BAIC Group.
China is now the world's largest market for new energy vehicles, and batteries are key components of such cars, accounting for 50 percent of cost. South Korean companies are speeding up their deployment in China to grab a larger bite of the market, after a period of languid performances.
In May, the China Association of Automobile Manufacturers and a domestic battery industry league published a white list of manufactures of electric vehicle (EV) batteries and hydrogen fuel cells, in which units backed by the three above-mentioned South Korean companies are included.
Qi Lu, a Peking University professor, held that the inclusion of the South Korean units into the white list means recognition of South Korean companies' advantages in technology and capacity layout.
For example, Samsung SDI and LG Chem each owns more than 10,000 patents in the battery sector, and commits 7 to 10 percent of annual revenue into research & development. Besides, they lower production cost in China by 15 to 20 percent through joint ventures, which helps narrow the gap with domestic manufacturers in terms of production cost.
Besides, when the subsidies for new energy vehicles end at 2020, South Korean battery makers will enjoy new opportunities in a level playing field. Industry insiders acknowledge that these will pose serious challenge to domestic manufactures, especially the smaller ones that rely heavily on subsidies.
An industry insider told Yicai that some low-end manufacturers are reducing production and some are even wandering on the brink of bankruptcy, adding that a deep reshuffle along the whole industry chain begins.
However, large Chinese manufactures like Contemporary Amperex Technology Co Ltd (CATL) and BYD are accelerating their expansion. CEO and Chairman of the board of Semisysco, a South Korean manufacturer of EV and seller of Chinese EV, held that in some aspects Chinese battery products are comparable to those of South Korean competitors. Chinese producers are especially experienced in rectangular batteries, which have plenty of matching car models.
In future, companies from different countries will have their respective strengths in the EV battery market, and global division of labor will become more mature, he added.
Email: limenglin@nbd.com.cn