Banks rush to grab asset management talents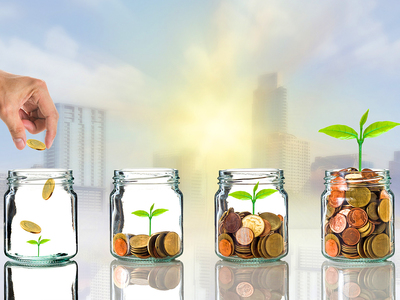 Photo/Shetuwang
Dec. 6 (NBD) -- Banks are now in a rush to grab asset management talents with generous annual pay, with some offering an annual salary of up to 2.5-3 million yuan (364,436.8-437,324.2 U.S. dollars).
Positions offered cover fixed-income investment, equity investment, foreign exchange and commodity investment, and investment research.
This came shortly after the release of a new regulation on Sunday by China's banking regulator that allows banks to expand the scope of investment in wealth management products.
According to data from PY Standard, a leading service provider for the Chinese asset management market, 20 Chinese commercial banks have submitted applications to set up wealth management subsidiaries.
Regarding the war for talent in the banking sector, Wang Jun, chief economist at Zhongyuan Bank, told NBD these wealth management subsidiaries are currently in the preparatory phase and still subject to regulatory approval. The lack of talents adept at net-worth financial product or stock investment is the major reason that propels banks to start the recruiting process early.
With the establishment of such subsidiaries, the asset management market will see fresh capital injection as well as intensified competition, Yang Delong, managing director and chief economist for Qianhai Kaiyuan Fund Management Co Ltd, pointed out.
The newcomers will pose a threat to management institutions of mutual funds, Yang said.
Wang Jun echoed Yang's viewpoint, noting that with abundant capital, numerous channels, and good reputation, commercial banks will someday become strong competitors of non-banking asset management institutions, including fund firms, securities enterprises, insurers, and trust companies. The landscape of the wealth management industry will definitely change in the future.
According to data from financial information provider Wind Info, the registered capital of the planned wealth management subsidiaries of the 20 commercial banks amounts to a total of 117 billion yuan (17.1 billion U.S. dollars).
Of the banks, China's four top state-owned commercial banks - Bank of China, China Construction Bank, Industrial and Commercial Bank of China, and Agricultural Bank of China - each plan to inject more than 10 billion yuan (1.5 billion U.S. dollars) into their new subsidiary. In contrast, institutions managing mutual funds mostly have a registered capital of around 100-200 million yuan (14.6-29.2 million U.S. dollars). The advantage in the amount of registered capital will give commercial banks' wealth management subsidiaries an edge when issuing sponsored mutual funds.
In addition, banks' wealth management subsidiaries could invest non-standard assets and even issue structured products after meeting related requirements. However, management institutions of mutual funds couldn't invest in non-standard products without special permission, and are not allowed to issue new structured funds in accordance with the new regulation concerning asset management.
Even so, industry researchers believe traditional non-banking asset management institutions could maintain a leading edge in the short run thanks to their active management capabilities, infrastructure construction, brand awareness, and investment research strength.
For these institutions, the top priority is to make full use of their talents and make active management capabilities an inseparable part of the asset management chain.
Email: lansuying@nbd.com.cn