GM Financial and SAIC announce leasing JV in China with a registered capital of $146 mln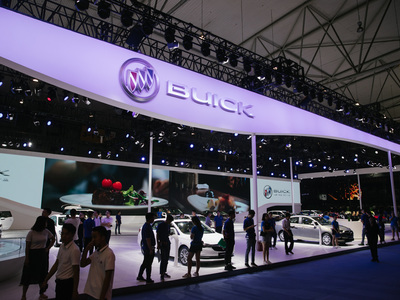 Photo/NBD

Nov. 7 (NBD)-- Many automakers have been digging up ways to boost sales to fight against the downward wave in the auto market.
Late last month, GM Financial ("GMF"), a subsidiary of General Motors, and SAIC announced the establishment of SAIC-GMF Leasing Co., Ltd ("SAIC-GMF"), in a move to capitalize on downstream growth opportunities in automotive financing services in China while providing better, safer and more sustainable mobility solutions to customers.
The registered capital of SAIC-GMF is 1 billion yuan (145.6 million U.S. dollars).
The Shanghai-based joint venture will offer customers in China financial leasing services using vehicles including Buick, Cadillac and Chevrolet models produced by SAIC-GM, with a focus on new energy vehicles.
Financing and leasing are two ways of getting a car on a monthly payment plan. The main difference is that with leasing, a customer doesn't own the car but pays a monthly fee to a leasing company or an automobile dealer for the privilege of driving the car. Customers have the option to either purchase the car or return the car to the lessor when the lease term is up.
With financing, a customer takes out a loan in order to purchase the car and make payments to the financial institution that provides the loan, along with interest. Compared with financing, a lease is more flexible.
In the U.S. where the automobile market is comparatively mature, the penetration rate of vehicle financing reaches 80 percent, whereas the metric of leasing stands at 25-35 percent.
In comparison, although China boasts the world's No. 1 auto market, yet the penetration rates of vehicle financing and leasing are comparatively low, touching 25 percent and 2.5 percent, respectively. With reference to foreign mature markets, auto financing and leasing will enjoy plenty of room for development in the country.
Li Qun, general manager with SAIC-GMF, said to Yicai that many mainstream carmakers in China such as Mercedes-Benz, VW and BMW set up their own car-leasing companies several years ago.
An employee of the vehicle-leasing businesses who is using an assumed name Xiaobai noted that the auto leasing sector didn't develop very fast in the past. On the one hand, as automobile manufacturers had the bull run over the past several years, they didn't put much effort into the car-leasing businesses which can boost sales yet require meticulous operations and high investment, Xiaobai analyzed.
On the other hand, as Xiaobai explained, Internet companies which made inroads into the leasing domain through used-car platforms have advantages in capital and online traffic but lack a closed loop along the industrial chain. For instance, those Internet players can hardly get the best-selling models, and even if they do, they'd bear a comparatively high cost. Besides, when the lease term expires, those enterprises have to deal with matters including valuation and circulation of second-hand cars.
However, as the auto market hits cold water, carmakers are resorting to the car-leasing sector to promote sales, hence faster progress in this field.
Li Qun told Yicai that one important short-term goal of SAIC-GMF is to increase sales of new energy vehicles and traditional fuel-powered vehicles of SAIC-GM. According to Li, SAIC-GMF plans to sell 11,000 vehicles and set up 30 branch offices across China in the year of 2019.
Xiaobai held that carmakers have advantages in car leasing in terms of car source and purchasing price, and the leasing business can promote the used-car business of the carmakers.
Li regarded the management of a used car's residual value as the core competitiveness of the car-leasing business, and hoped to explore further in this respect.
Email: gaohan@nbd.com.cn