Didi Chuxing launches critical illness insurance program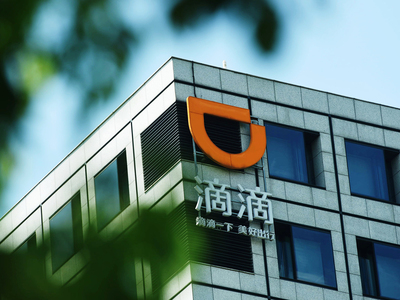 Photo/VCG
Dec. 7 (NBD) – Ride-hailing platform Didi Chuxing launched a critical illness insurance program on its platform, following in the footsteps of tech giants Alibaba, Tencent and JD to explore the insurance sector.
Didi Chuxing recently informed users of the new insurance via text messages. Its App interface shows the one-year-duration insurance covers 100 common major diseases, and users can join the program by paying 29.99 yuan (4.37 U.S. dollars) monthly. The sum insured is set at 360,000 yuan (52,429.22 U.S. dollars).
Several internet platforms with huge user traffic have launched similar services. NBD noted that unlike traditional insurance providers, these tech companies prefer to attract users with monthly installment and lower premium.
Ant Financial, Alibaba's fintech affiliate, introduced a mutual insurance program named Xianghubao with a third-party insurance company at the end of October. With an annual premium capped at 188 yuan (27.4 U.S. dollars), or 15.67 yuan (2.28 U.S. dollars) a month, policyholders can get an insurance program that covers malignant tumors and 99 major diseases.
WeSure, Tencent's insurance service embedded in the popular instant message platform WeChat, has just celebrated its first anniversary, boasting 20 million monthly active users.
The complexity and seriousness of traditional insurance often discourages consumers from learning further about the offerings, and that's where internet insurance platforms come in, said WeSure in a report released on its anniversary.
Internet companies have a vast user base and multiple consumption scenarios, which can be converted into advantages when starting insurance businesses and can effectively stimulate users' new insurance demand, said Zhu Junsheng, insurance researcher at the Development Research Center of the State Council.
WeSure's report shows that 70 percent of its users bought their policies via WeChat Pay, and 48 percent of them chose to repurchase. On average, each user holds 3.5 policies.
It is also noted that buying insurance online has become a way of showing affection to family members. The report reveals that 36 percent of WeSure users insured their families, while 40 percent of male users bought policies for their spouses.
The omnipresence of the Internet has improved the accessibility of insurance to the younger generation as well, whose first insurance purchase occurs earlier and earlier. According to the report, nearly 40 percent of internet users under the age of 24 have bought their first insurance policy.
Moreover, because of the simple, convenient and user-friendly purchase experience offered by online platforms, users make decisions more quickly. The report shows that 68 percent of WeSure users complete purchases on the first visit, while the remainders do so after 2.9 average visits.
An industry insider commented that internet giants step into the online insurance market primarily due to online insurances' low cost, convenience, innovativeness and widespread distribution channels, but the sector has its shortcomings as well.
For one thing, determined by the characteristics of online sale, internet insuranced mostly consist of short-term and simple programs.
Besides, internet insurance programs have higher legal compliance risks. Ant Financial's Xianghubao, for example, altered into a mutual aid program after the third-party insurer's pullout due to inspection from regulators. A similar mutual insurance program by JD was also called off just one day after its testing.
Email: limenglin@nbd.com.cn