Samsung begins construction of second-phase power battery project in Xi'an
Dec. 12 (NBD) -- Samsung SDI, an affiliate of Samsung Electronics Co, recently started construction of the second-phase of its power battery project in Xi'an, China.
Construction has commenced on the second-phase power battery project at Samsung-ARN (Xi'an) Battery Co Ltd ("Samsung-ARN"). Involving a total investment of 1.7 trillion won (1.5 billion U.S. dollars), the expansion project will cover a floor area of 160,000 square meters, and will have five production lines producing lithium-ion power batteries with a capacity of 60Ah. This would be the largest single investment made by Samsung SDI around the globe in recent years.
A joint venture set up by Samsung SDI, Anhui Ring New Group Co Ltd and Xi'an Hi-Tech Industrial Development Zone, Samsung-ARN spearheads Samsung Electronics' efforts to tap into China's power battery market. Its first-phase power battery project came on stream as early as 2015.
In early 2017, Samsung SDI called a halt to its plan to add more production lines in Xi'an, as a result of the exclusion of car models loaded with batteries manufactured by South Korean suppliers from the list of new-energy vehicles qualified for subsidies.
The kickoff of the second-phase project in Xi'an is considered as a sign of Samsung SDI's refocusing on the Chinese power battery market.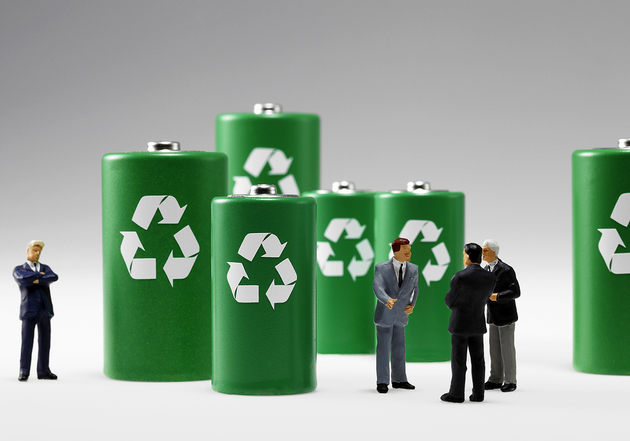 Photo/VCG
In the financial report for the third quarter of this year, the South Korean manufacturer said it is preparing for the time when China ends subsidies for electric cars in 2020. The company believes China's complete removal of new-energy car subsidies will significantly fuel its expansion and give a strong boost to its profit growth in the country in the medium and long run.
It was known that despite a lack of subsidiaries, models equipped with batteries supplied by Samsung-ARN made the list of two batches of new motor-driven vehicles unveiled this year by the Ministry of Industry and Information Technology. In addition, in May this year, Samsung-ARN elbowed its way into the first white list of the automotive power storage battery and hydrogen fuel cell industry.
This to some extent reflects Chinese electric car makers' recognition of technologies of South Korean power battery manufacturers an analyst with Shinhan Investment Corporation said to news outlet Yicai.
According to data from the China Association of Automobile Manufacturers, China delivered 138,000 new-energy cars in October this year, up 51.0 percent from a year ago.
For the month, installed capacity of lithium-ion batteries jumped 82.9 percent year over year to 6.13GWh, pushing the total for the first ten months of this year to 35.70GWh, a surge of 90.6 percent from the same period of last year, shows statistics of RealLi Research.
Looking forward, China aims to sell 2 million new-energy vehicles yearly by 2020. This will undoubtedly boost the development of the power battery industry.
As South Korean makers enjoy a cost advantage over Chinese counterparts, they will gain enormous opportunities when China removes subsidiaries for new-energy vehicles, the above-mentioned analyst added.
Apart from Samsung SDI, other South Korean enterprises are ramping up efforts to grab a bigger share of the Chinese power battery market.
In late November, SK Holdings said it has acquired a 270 billion won (241.4 million U.S. dollars) stake in Lingbao Wason Copper Foil, a Chinese manufacturer of copper foil, an integral metal component used to build batteries that power electric vehicles.
In August, LG Chem signed a contract to secure 48,000 tonnes in lithium hydroxide, a key material for electric vehicle batteries, from China's Jiangxi Ganfeng Lithium.
In April, the company agreed to build precursor and cathode joint ventures with Zhejiang Huayou Cobalt Co Ltd to lock in supplies of cobalt for lithium-ion batteries. The joint ventures are expected to start producing 40,000 tonnes a year of precursors and cathodes from 2020, with the annual production capacity expected to rise to 100,000 tonnes in accordance with future demand.
Email: lansuying@nbd.com.cn