Alibaba to take majority control of Alibaba Pictures with $160 mln new share purchase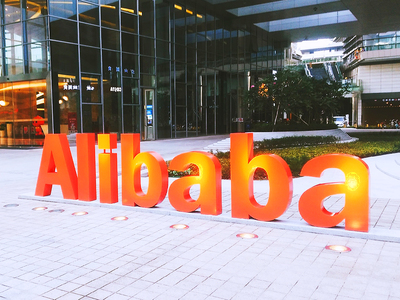 Photo/Liu Ling
Dec. 10 (NBD) -- Alibaba Pictures Group Limited ("Alibaba Pictures") agreed to issue one billion new shares to Alibaba Group Holding Ltd ("Alibaba") at the price of HK$1.25 (16 cents) per share, the Hong Kong-listed film company announced on Monday.
The proceeds, totaling around HK$1.25 billion (159.8 million U.S. dollars), will mainly be used for content investment, the further expanding of customer base, sales and marketing activities, selective mergers and acquisitions when opportunities arise, and general corporate purposes, according to the announcement.
Upon the completion of the deal, the stake that Alibaba holds in the film company will increase to 50.92 percent from previous 49 percent.
The deal will further strengthen the collaboration between the film company and Alibaba's other media content and distribution businesses, such as Youku, Damai and Alibaba Literature, to deliver better user experiences for audiences in China, Fan Luyuan, chairman and chief executive officer of Alibaba Pictures, said in the announcement.
The announcement comes several days after Fan took over running Youku, Alibaba's video unit, taking place of the video platform's former president Yang Weidong. Yang is currently under police investigation for corruption.
Besides, Fan has already been designated to succeed Yang as rotating president of Alibaba Digital Media and Entertainment Group ("Digital Media and Entertainment") which was founded in October 2016.
Representing the "Double H" (Happiness & Health) strategy of Alibaba, Digital Media and Entertainment includes businesses of Youku, UC, Alibaba Pictures, Alibaba Music, Alibaba Gaming and Alibaba Literature.
As a matter of fact, the entire digital media and entertainment business of Alibaba is undergoing frequent changes of executive positions.
Taking Alibaba Music as an example, the company was headed by famous musician Gao Xiaosong as chairman, and by Song Ke, a former Warner Music executive as CEO in July 2015. Later in September 2016, Alibaba appointed Gao chairman of its entertainment strategic committee, and designated Song and Yang Weidong as Alibaba Music's chairman and CEO, respectively.
The position changes of executives is aimed to links all segments, the 21st Century Business Herald reported citing a source at Alibaba.
Some analysts echoed the view, saying that Alibaba counts as a large ecosystem and senior executives need to quickly become familiar with different segments, which can reduce Alibaba's dependence on a specific person, and as the number of Alibaba CEOs is limited, the executive reshuffle seems quite frequent.
However, Alibaba's digital media and entertainment segment is facing huge losses. According to Alibaba's September Quarter 2018 Results, the digital media and entertainment segment incurred losses of 4.805 billion U.S. dollars, much higher than 3.383 billion U.S. dollars during the same period of 2017.
Alibaba attributed the increase in losses to investments in the production of original content and licensing rights, including the rights for live streaming the World Cup games in China.
China Securities held that the content costs rise, whereas Alibaba's Digital Media and Entertainment is weak in producing content, which constitutes a major inducement of the enlarging losses. Moreover, the segment's infrastructure construction requires a large amount of initial investment from Alibaba.
It's noteworthy that Alibaba's digital media and entertainment segment does boast advantages in terms of channels. For instance, in the fourth quarter of last year, Alibaba's web browser UC and online ticketing platform Taopiaopiao took market shares of 54 percent and 37.7 percent, respectively.
But analysts noted that at the current development stage of the entertainment industry, contents become increasingly important, rather than channels.
Reports by China Securities predicted that if Alibaba completes the infrastructure upgrading of its digital media and entertainment segment, the e-commerce giant will be able to successfully exert influence on its content-side through its channel-side and change the production mode of the cultural and entertainment content.
Email: gaohan@nbd.com.cn