SMI Holdings temporarily suspends operations at 140 theaters due to capital shortage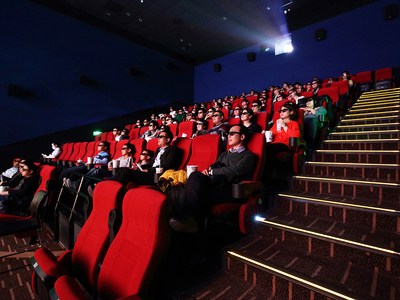 Photo/VCG
Dec. 11 (NBD) – China's theater operation company SMI Holdings Group Limited (00198.HK) is suffering the coldest winter ever in its history.
According to an announcement released on last Thursday, the company is currently short of sufficient working capital to support its business operations.
As of November 30, 2018, about 140 of 320 movie theaters in China run by SMI Holdings have temporarily suspended their operations and about 11 may be foreclosed in the near future due to the group's failure to pay rent.
Based on the unaudited management information, as of November 30, the amount of outstanding wages unpaid to employees has been approximately 108 million Hong Kong dollars (13.8 million U.S. dollars); the amount of outstanding rent unpaid for its leased premises has stood at around 201 million Hong Kong dollars (25.7 million U.S. dollars); and the amount of outstanding license fees for the films screened in its movie theaters unpaid to the suppliers has reached about 150 million yuan (21.7 million U.S. dollars).
As of the date of the announcement, the group has received demand letters from the legal advisers to the relevant lenders for repayment of about 400 million Hong Kong dollars (51.1 million U.S. dollars) in aggregate.
Trading of the company's shares on the Stock Exchange was suspended on September 3 this year and will remain suspended until further notice, the announcement showed.
According to a notice issued by Hang Seng Indexes on December 3, due to prolonged suspension of its shares on the Stock Exchange, SMI Holdings would be removed from Hang Seng Composite Index, Hang Seng Consumer Goods & Services Index and other indexes, which came into effect on Monday.
The woes of SMI Holdings should be mainly attributed to its large-scale expansion in recent years which led to difficulties in capital turnover and inefficient management of senior personnel, an industry insider explained.
In fact, the company's fall represents an epitome of the whole cinema market.
Another industry insider noted the increase rate of its box office, which actually is on the rise across China, is far lower than that of the number of cinemas and screens.
The market will see fiercer competition with the participation of more players and the profits earned by a single theater will be less and less, said Wang Changtian, president of Beijing Enlight Media Co Ltd, at the Second China Film & TV Leaders Summit.
Wang also predicted thousands of film and TV firms will go bankrupt in the following one or two years since investors are retreating from the market.
According to the Forward Industry Research Institute, the number of China's cinema chain operators will decrease in the following five years, expected to stand at about 25 by 2022, and revenues from box office will be mostly carved up by the top 10.
Email: wenqiao@nbd.com.cn