TikTok's Chinese version opens shopping cart feature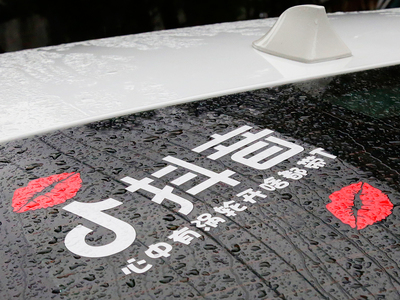 Photo/VCG
Dec. 12 (NBD) – Popular short-video app Douyin, internationally known as TikTok, opened access of its e-commerce module to a much wider range of users Tuesday, in an effort to further tap into the commercial potential of the platform's vast user base.
Users with over 8,000 followers and more than 10 posts can apply for the so-called shopping cart sharing function, which enables applicants to set up personal e-commerce display pages and allows them to embed product links into videos and live streaming, the app's interface shows. 
Douyin first launched personal online shop feature in May, but the requirements then were much stricter: only officially verified content creators with over a million followers could open their own shop, according to a staff with Douyin.
Since then Douyin has gradually widened its testing range, and currently over 60,000 celebrities, active users and corporate official accounts have started using the shopping cart sharing function.
In this year's Double Eleven Shopping Festival, an account sold 100,000 items in a day through link sharing, with sales reaching 200 million yuan (29.0 million U.S. dollars), revealed Douyin.
Douyin started commercialization efforts from last September, when the platform produced in-feed video advertisements for companies like Airbnb and Chevrolet.
Later Douyin launched live streaming feature, allowing broadcasters to receive tips from viewers.
In September this year, Douyin set up an advertisement management platform called star.toutiao.com, which brokers creators with potential sponsors. Brands can place orders and check progress on the platform, while agencies can assign task to contracted creators. Douyin charges certain fees for every transaction.
Currently the platform has four service providers which execute the making of videos, 42 MCN (multi-channel network) companies, and over 1,200 creators. 
ByteDance, Douyin's parent company, has set two major OKR (Objective and Key Results) for 2018, namely 600 million daily active users (DAU) and 50 billion yuan (7.2 billion U.S. dollars) of advertisement revenue, both are heavily dependent on Douyin's performance.
By November 2018, the DAU of Douyin exceeded 200 million. In terms of revenue, Xinyi Capital, a private equity firm specializing in technology and media, predicts the figure for 2018 will reach 20 billion yuan (2.9 billion U.S. dollars), among which 10 billion yuan (1.4 billion U.S. dollars) will come from in-feed advertisement. The firm further predicts that Douyin will replace Toutiao, ByteDance's news feed app, as the main revenue generator for the parent company in 2019.
Email: limenglin@nbd.com.cn