Tencent Music to go public in New York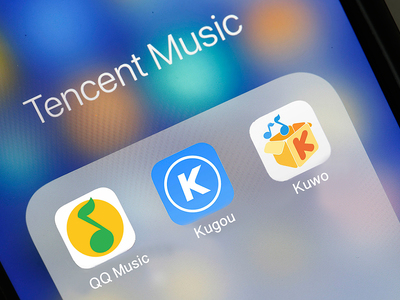 Photo/VCG
Dec. 12 (NBD) – Tencent Music Entertainment Group, the music streaming arm of China's tech titan Tencent Holdings Ltd, will make its debut on the New York Stock Exchange on Wednesday (New York time).
This will mark one of the largest initial public offerings (IPO) in the U.S. this year.
According to an updated announcement released on Wednesday (Beijing time), 82 million American Depositary Shares (ADS) will be issued under the offering. The offer price was fixed at 13 U.S. dollars per ADS, at the bottom of the targeted range of 13-15 U.S. dollars. After pricing the shares, the music streaming company has raised funds of about 1.1 billion U.S. dollars in the long-anticipated IPO.
Tencent Music's prospectus showed Morgan Stanley & Co. LLC, Goldman Sachs (Asia) L.L.C., J.P. Morgan Securities LLC, Deutsche Bank Securities Inc. and Merrill Lynch, Pierce, Fenner & Smith Incorporated are acting as joint bookrunners of this offering and representatives of the underwriters.
After the IPO, Tencent will beneficially own 57.6 percent of Tencent Music's outstanding ordinary shares, representing 61.5 percent of total voting power in its music arm, assuming the underwriters do not exercise the over-allotment option.
The prospectus also revealed Tencent Music consists of four divisions – QQ Music, Kugou Music, Kuwo Music and mobile karaoke app WeSing. Revenues generated by Tencent Music are primarily from paid subscription, digital albums, virtual gifts and premium memberships.
It is worth noting that Tencent Music is the first music firm that has succeeded in the sales of music in China and this is the reason why it gains profits while seeking rapid growth.
According to relevant sources, Tencent Music will be the last Tencent-backed company that will be listed on the stock exchanges in 2018.
Incomplete statistics indicated this year has seen 15 other Tencent-backed firms go public on the HKEX and stock exchanges in the U.S. Of them, Xiaomi, Meituan-Dianping, Spotify and Pinduoduo have achieved a market capitalization of over 100 billion yuan (14.5 billion U.S. dollars).
As of the closing time of Tuesday (Beijing time), the total market capitalization of these 15 companies has exceeded 1.05 trillion yuan (152.0 billion U.S. dollars). But among the 15 stocks, only Bilibili, iQiyi and Nio's stock prices are higher than their IPO prices.
Tencent has sought fast expansion in the investment area in recent years, injecting tremendous investments in social networking, mobility, culture and entertainment, game and new retail. Early this year the company announced the number of companies it invested in has surpassed 600 but insiders claimed the actual number was close to 750.
The tech giant's expansion in the investment market became an important way of earning profits. According to Tencent's unaudited financial results for the third quarter of 2018, the company's investments in associates stood at about 214.2 billion yuan (31.0 billion U.S. dollars). As of the third quarter in 2018, the investment returns have accounted for around 1/3 of Tencent's total profits.
Tencent's larger efforts in the investment field could be attributed to the sluggish growth of the number of users in WeChat and the downward pressure faced by the behemoth's game business, a market analyst noted.
Investment returns are far more than profits earned via IPO. Tencent not only participates in the competition in different areas but also promotes its own payment services through investing in other companies, the analyst added.
Email: wenqiao@nbd.com.cn