Prize money totals $218,181! Short Video Competition - Tianfu Through the Lens calling for entries
Dec. 14 (NBD) -- A world famous cultural city with a 4500-year history of civilization, the southwestern city of Chengdu is worth being recorded in many ways. The Short Video Competition - Tianfu Through the Lens is now calling for entries, open to people all around the world.
With prize money totaling 1.5 million yuan (218,181.8 U.S. dollars), the Competition is aimed at displaying the magnificent beauty and growing appeal of the city through short videos.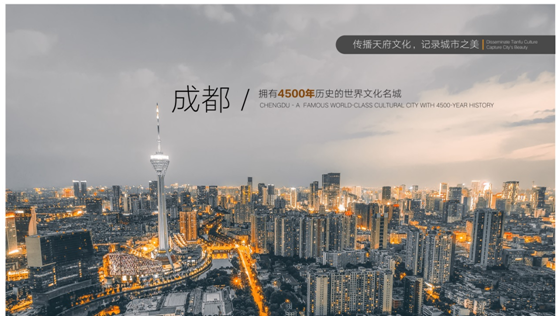 Gaining strong support of the Chengdu Culture, Radio and TV, Press and Publication Bureau and Information Office of the Chengdu Municipal People's Government, the event includes top Chinese entertainment media group Ciwen Media, Visual China Group's 500px, Chinese-language website of National Geographic as co-organizers and cooperating organizations, and veterans and professionals of the film and television industry at home and abroad as professional judges.
Depict city glamour through the lens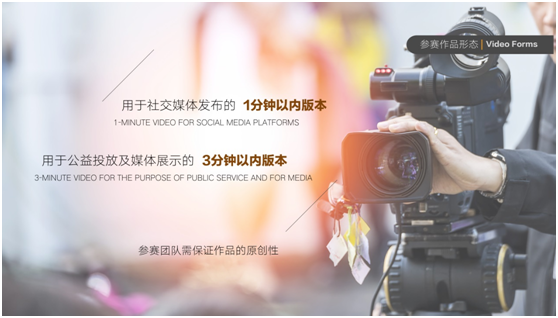 Short video contents shall be healthy and positive, and focus on Chengdu's history of humanity and social life, which can be shown from the aspect of culture, tourism, cuisine, music, or fashion, and reflect the urban philosophies, ecosystem, culture, and internationalization.
The Competition is open to all individuals and institutions, with no limits on industry or place of residence.
All entries must be original, unpublished, and unproduced, and intellectual property rights must belong to the participant. Any case of plagiarism will result in disqualification from the Competition. Any copyright or legal disputes arising out of this shall be at participants' own risks.
Submissions shall come in one- or three-minute version, with the former for release on social media platforms like WeChat or Douyin and the latter for the purpose of public services and media presentation.
Creativity and popularity matter the most
A panel of five professional judges is set up, with members including Ma Zhongjun, Chairman of Ciwen Media and first-class scriptwriter, Peng Hui, Vice Chairman of the China Cinema and Television Arts Association and first-class director, Zhang Xiaojiao, chief editor of hit dramas like The Journey of Flower and Princess Agents, and Mark Zaslove, famous American television and film writer and producer and two-time Emmy Award winner.
The Competition values creativity to a large extent. Participants only need to submit creative scripts first, and the process of production will not proceed until the creative solutions pass the review. This could lessen the cost pressure.
The selection process will consist of three parts: primary selection, public voting, and comprehensive review of the judging panel.
The primary selection is to comb out qualified entries. In the public voting process, previous short video works submitted by contestants will be displayed on the official online platform for the public to vote. To ensure openness and fairness, online votes will be only accepted within the stipulated time. One vote is allowed from the same IP address per day and vote rigging will result in immediate disqualification. Finalists and the top 3 winners will be determined based on a combination of public votes and opinions of the judging panel.
Public votes and expert reviews will be weighted in a 40/60 ratio in the primary selection process. And the ratio will be 30/70 in the final.
Prize money totals 218,181.8 U.S. dollars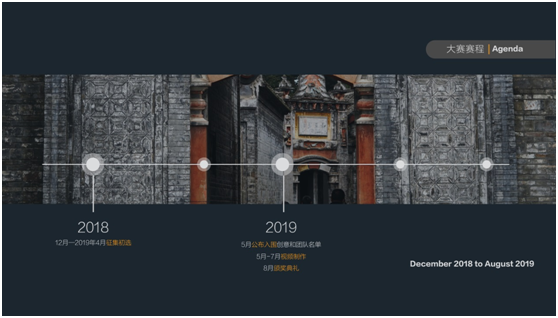 The Competition will last through August 2019. The prize money for the event totals 1.5 million yuan (218,181.8 U.S. dollars).
The primary selection will take place between December 2018 and April 2019. During the period, participants only need to provide materials such as creative ideas, script descriptions, and previous works, some of which will be displayed on the activity platform so that the public can have a general understanding of participants and then can vote on that basis.
In this process, 15 creative schemes - 10 from the one-minute category and 5 from the three-minute category - will be screened out to enter the final. And 20 entries will be offered an award for nomination. Each of them will be given a prize of 1,000 yuan (145.5 U.S. dollars).
The final will be held in May-July 2019.
The 15 finalists will be invited to sign contracts with the Competition's organizers to transform their creative ideas into short videos and the copyrights of these works will belong to the organizers. Based on the level of difficulties, finalists will receive an initial capital ranging from 20,000 yuan (2909.1 U.S. dollars) to 80,000 yuan (11636.4 U.S. dollars).
The awards ceremony is scheduled to be held in August 2019. The top 3 for the two categories will be unveiled at the ceremony.
For the one-minute category, the Competition will offer a first prize of 80,000 yuan (11636.4 U.S. dollars), a second prize of 50,000 yuan (7272.7 U.S. dollars), and a third prize of 30,000 yuan (4363.6 U.S. dollars).
For the three-minute category, the first-place winner will get a prize of 400,000 yuan (58181.8 U.S. dollars), the second-place winner 200,000 yuan (29090.9 U.S. dollars), and the third-place winner 100,000 yuan (14545.5 U.S. dollars).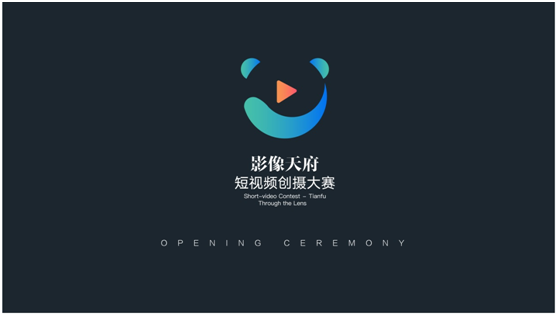 Deadline: All entries must be submitted by midnight of March 17, 2019.
How to sign up: Send e-mail to spds@nbd.com.cn.
Materials required: 1. Self-introduction; 2. Name and contact number or E-mail address; 3. Creative ideas or scripts and time needed to produce the video; 4. One-sentence description of Chengdu; 5. Previous city-themed short video works of less than 3 minutes in MP4, MPG, or MOV format.
For more information, you can contact Ms. Luo via 86-028-86660288 during working hours (09:30-18:00) on business days (Beijing time).
Email: lansuying@nbd.com.cn