China's NEV subsidies to drop 40 pct in 2019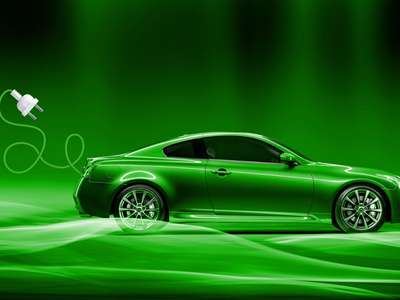 Photo/Shetuwang
Dec. 28 (NBD) – Government subsidies for new energy vehicles (NEVs) excluding fuel cell vehicles in China are expected to be slashed by 40 percent in 2019 compared with the level in 2016 and to end in 2020.
Some industry insiders claimed that the decline of NEV subsidies is a current trend but relative detailed regulations should be released as soon as possible, so NEV companies can be better-prepared to take corresponding measures.
Some are worrying about that the deadline will shift to an earlier date and the dip of NEV subsidies will prevent people from buying NEVs since they will pay more money to buy those vehicles.
In fact, despite the cut of government subsidies for NEVs, other supporting policies are on the rise to encourage consumers to purchase cars and stimulate the growth in the sales of NEVs.
For example, the Transport Commission of Shenzhen Municipality issued regulations on the qualification of obtaining license plates, which stipulates that there is no quota restriction on hybrid and electric vehicle purchases and people with only one car can apply for the ownership of an electric vehicle.
Furthermore, in Zhengzhou, Henan Province, it is required that buses, taxis, sanitation vehicles and delivery vehicles in the urban built-up area be changed to NEVs by 2020. And there will be no traffic restriction on electric vehicles which will also enjoy parking fee relief, so as to encourage individuals and non-public enterprises to buy NEVs.
Under the current circumstances, some NEV companies have already been well-prepared to respond to changes.
Li Yixiu, deputy general manager of BAIC BJEV, stated at the ninth Global New Energy Vehicle Conference that in the post-subsidy era, BAIC BJEV hopes to improve its advantages via new branding and business model and forge core competitiveness by providing vehicles with a range of 200, 300 or 500 kilometers on a single charge.
In order to decrease the impact from the diminishing subsidies on consumers, China's auto maker BYD Co Ltd announced that NEV buyers who pay deposits to purchase the company's NEVs before December 31, 2018 and obtain license plates before January 31, 2019 will be able to enjoy the suggested retail prices for 2018 as well as subsidies offered based on national and local policies.
According to Xie Shibin, president of the NEV research institute at the Geely Automotive Research Institute, all NEV companies, even those taking the leading positions in the NEV sector in terms of sales volume, should adjust the marketing strategies and implement competitive technological methods to maintain the advantages.
Xie also suggested that the national NEV polices be issued as soon as possible, making it easier for NEV companies to take corresponding measures. Polices related to benefits of green license plates, charge facilities and batteries repurchase could be announced to stimulate the development of the NEV industry, he added.
Email: wenqiao@nbd.com.cn