Bitcoin enters 'death spiral'? Drop in mining difficulty likely to trigger new round of price slump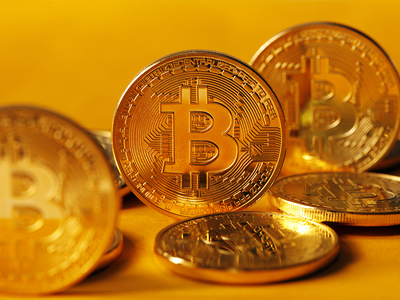 Photo/Dfic
Dec. 29 (NBD) -- The cryptocurrency bubble has burst, and even the world's largest cryptocurrency has taken a dive.
According to data from Feixiaohao, a leading Asian cryptocurrency analysis website, Bitcoin tumbled 41.48 percent in nearly three months, with trading price standing at 3,860 U.S. dollars at 12:55pm of Saturday.
In early December, Atulya Sarin, Professor of Finance in the Leavey School of Business at Santa Clara University, released a paper remarking Bitcoin has entered a "death spiral," and it's "close to becoming worthless."
Sarin alleged that Bitcoin has embarked on a "swift and painful drop to zero" now that its price has dropped below the estimated cost of mining, which has begun to drive miners out of the market. "Absent the mining activity, Bitcoin is a just a set of encrypted numbers with no value," Sarin said.
For example, there were ten people mining Bitcoins, but five shut down their rigs because of decreased benefits. With fewer miners contributing hash power, the mining difficulty will be adjusted to make mining easier. As the reward remains unchanged, the number of Bitcoins that the remaining five can mine will be twice as many as before. Miners who can get more will undersell them, and a dip in Bitcoin prices will inevitably occur.
According to statistics of btc.com, the difficulty in Bitcoin mining has dropped by 32.8 percent in three adjustments since November 2. The Bitcoin price tumbled as much as 50 percent from 6,419 U.S. dollars on November 14 to 3,201 U.S. dollars on December 16.
One industry veteran told NBD the continuing decline of the Bitcoin price is caused by a serious insufficiency of fresh capital injection.
In fact, "death spiral" not only occurs in the Bitcoin market, but also in the mining machine industry.
According to NBD's previous reports, the Bitcoin mining machine A851 from Canaan Creative, the world's second largest Bitcoin mining hardware manufacturer, was sold at 2,900 yuan (422.5 U.S. dollars) per unit when it was launched in July this year. In November, a "buy three, get one free" promotion was announced, and in early December, the price nosedived to 1,050 yuan (153.0 U.S. dollars).
Bitmain, the world's biggest manufacturer of Bitcoin mining hardware, is also offering sales promotions, with mining machine prices dropping to as low as 300 yuan (43.7 U.S. dollars) per unit.
In addition to big sale, the company is reportedly laying off employees on a massive scale. Regarding the rumored job cuts, Bitmain responded Monday that it is a normal personnel change based on its business development, and the company will, as always, welcome talents from different walks of life in the future.
A source with a dedicated Bitcoin mining company said to NBD if the Bitcoin price continues the downward trend, all miners will end up quitting the mining game.
According to him, his company has shut down 70 percent of rigs, and only 2,000 machines are currently running for the mining of Zcash, a cryptocurrency aimed at using cryptography to provide enhanced privacy for its users compared to other cryptocurrencies such as Bitcoin.
Email: lansuying@nbd.com.cn