Didi Chuxing to take part in IPO race among ride-hailing firms in 2019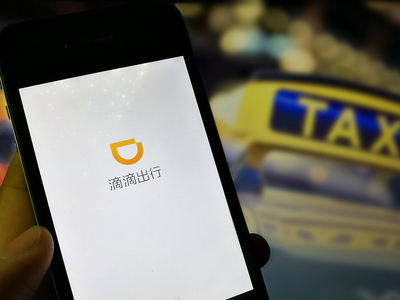 Photo/VCG

Dec. 29 (NBD) -- Chinese largest car-hailing app Didi Chuxing (Didi) is reportedly eyeing an initial public offering (IPO) as early as next year, at a targeted 80 billion U.S. dollars valuation.
Didi has completed 18 financing rounds and the company was valued at 56 billion U.S. dollars according to a report on China's unicorns released in March.
But the company is still unable to bring in profit.
An internal letter from the founder and CEO Cheng Wei shows the firm posted a loss of 4.04 billion yuan (588.6 million U.S. dollars) during the first half of 2018, and spent 11.78 billion yuan (1.7 billion U.S. dollars) on passenger subsidies and driver rewards, equivalent to 65 percent of the expenditure in the fields for 2017.
Due to high returns for passengers and drivers, the profits of China's ride-hailing industry cannot reach even 36 percent of the figure for the U.S. market.
The safety issue also affects the performance of the company. The murder of female passengers of Didi aroused public outcry against carpool service.
Founded in 2012, Didi has served nearly 500 million users and 21 million drivers. It secured dominance in Chinese market after a subsidy battle with U.S. firm Uber which ended up with a 35-billion-U.S. dollar acquisition deal of Uber's China business by Didi in August 2016.
Currently Didi is actively expanding presence in overseas markets.
In January this year, Didi acquired Brazil's largest ride-hailing company 99 for 1 billion U.S. dollars. Later in February, the Chinese firm and Softbank set up a joint venture to tap Japanese taxi market.
On April 23, Didi announced launching of ride-hailing service in Toluca, Mexico, and it plans to extend business to other major Mexican cities.
Besides, the car-hailing leader is seeking deployment in new domains including finance, insurance, self-driving vehicle, takeaway and bike-sharing.
The driverless car field is one sector Didi is bullish on. The company is testing its autonomous car product and has set up an AI Labs early in January.
The year 2019 may witness IPO race among Didi and its major rivals like Uber.
The San Francisco-based firm has revealed its plan for going public next year.
Uber landed a total of 26.9 billion U.S. dollars of investment since its establishment in 2009 and could be worth 120 billion U.S. dollars in its IPO.
The smaller on-demand transportation service provider Lyft, which announced a 600-million-U.S. dollar series I funding round led by Fidelity Management in June, has filed for listing on December 6.
Email: zhanglingxiao@nbd.com.cn