A-share market to witness 110-150 new listings raising $20.4-24.8 bln in 2019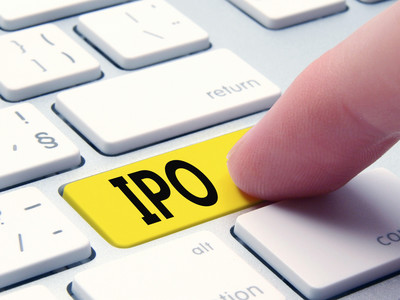 Photo/Shetuwang
Jan. 2 (NBD) -- China A-share market is expected to have 110-150 new listings raising 140-170 billion yuan (20.4-24.8 billion U.S. dollars) for 2019, the National Public Offering Group of professional services organization Deloitte China ("Deloitte") stated in a report.
The report of Deloitte also found that the Hong Kong stock market is to welcome around 200 IPOs (initial public offerings) raising proceeds of approximately HK$ 180-230 billion (23.0-29.4 billion U.S. dollars), and the new economy, including technology firms, pharmaceutical and pre-revenue biotech, and education companies are likely to attract the greatest market attention.
Hong Kong's IPO market achieved stellar result as the top global listing venue in 2018, following the major reform of the city's listing regime. The number of new IPOs increased by 29 percent to 208 in 2018 from 2017's 161, with proceeds raised standing at HK$ 286.6 billion (36.6 billion U.S. dollars) for 2018, up 123 percent year over year.
In comparison, both the number of new listings and the financing amount in the A-share market in 2018 saw a decline from the metrics in the previous year. A total of 106 IPOs raised 140.2 billion yuan (20.5 billion U.S. dollars) in 2018, whereas 436 new stocks raised 230.4 billion yuan (33.6 billion U.S. dollars) in 2017.
A non-banking analyst with a major brokerage firm said to news outlet Yicai that compared with previous years, approval of IPO issuance in 2018 was evidently tighter, which is the trend expected to continue in 2019.
It's noticed that 199 companies withdrew their IPO applications for the year of 2018 as of December 27, which exerted certain influence on the investment banking business of brokerage firms.
There will be a trend of polarization in investment banking business for large-, and medium- and small-sized securities companies in that the former has more competitive advantages in securing quality projects, ensuring a higher passing rate of IPO applications and winning more corporate clients, the analyst added.
Medium and small brokerage firms see the planned technology and innovation board in Shanghai as a platform to break the stalemate. Some are initiating talks with enterprises for potential listing on the tech board, hoping to turn the tables.
But the above-mentioned analyst held that the Matthew Effect in the investment banking segment will carry over to the tech board, as the landing of the tech board will put forward higher requirements in terms of customer pool, asset pricing capability and sales channels where big brokerages firms have advantages.
Will the tech board create more opportunities in the capital market? The answer is to be unfolded soon in 2019.
Email: gaohan@nbd.com.cn