Michael Kors closes Versace deal, begins as Capri Holdings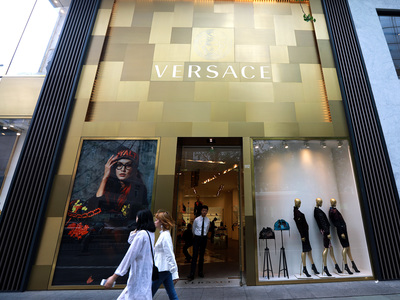 File photo/Zhang Jian
Jan. 7 (NBD) – Michael Kors Holdings Limited (MK), the U.S. fashion company completed the acquisition of Gianni Versace S.p.A. (Versace), an Italian luxury fashion brand, for 1.83 billion euros (2.1 billion U.S. dollars), and started trading as Capri Holdings Limited (Capri) on the New York Stock Exchange with its ticker symbol changed into CPRI last Wednesday.
John D. Idol, chairman and chief executive officer of Capri, said in an announcement released on December 31, 2018, "with the acquisition of Versace, we have now created one of the leading global fashion luxury groups in the world. The new name for our group, Capri Holdings, is inspired by the fabled island which has long been recognized as an iconic, glamorous and luxury destination."
According to U.S. news agency Associated Press, Capri is projecting 8 billion U.S. dollars in annual sales, with most of that coming from MK.
In order to promote the growth of Versace, Capri plans to increase Versace's global retail footprint from approximately 200 to 300 stores, accelerate its e-commerce and omni-channel development, as well as enlarge its accessories offering of revenues from 35 percent to 60 percent to secure a year-on-year profitability.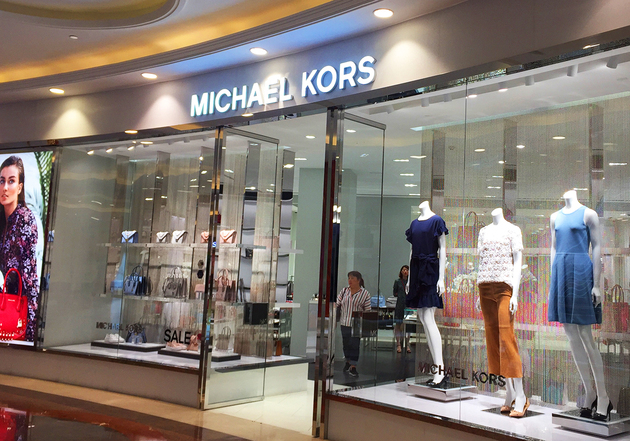 Photo/Zhang Xiaoqing
MK's new move is based on its desire of transforming from an entry-level luxury brand into a luxury fashion titan, so as to better rival other global luxury giants.
In 2018, MK acquired Jimmy Choo Ltd, a British high fashion house specializing in shoes, handbags, accessories and fragrances, which marked the former's first step of shaking off its original title.
Cable News Network once analyzed that the Jimmy Choo deal was conducive to enriching MK's products and stimulating its sales in Asia, and the acquisition of Versace could help the American firm to enter high-end luxury market in Europe.
However, MK has also been tangled with some problems amid its transformation.
As luxury groups LVMH Moët Hennessy Louis Vuitton SE (LVMH) and Kering S.A. (Kering) strengthened efforts to promote growth in China, MK's performance became unstable. As a result, its profits suffered decline at different levels in several quarters.
Noticeably, MK announced in May of 2018 the shutdown of 125 stores in the North America, which meant about 15 percent of its stores were closed.
The large-scale shutdown could be attributed to the company's fast expansion. Statistics indicated that more than 1,000 stores were opened only from 2013 to 2015.
Robin Lewis, an industry expert, compared MK with Tommy Hilfiger which reached its peak at the end of 1990 but hereafter took a nosedive, claiming that "becoming ubiquitous is the kiss of death for trendy fashion brands, particularly those positioned in the up-market younger consumer sectors".
Moreover, MK was also criticized for its copycatted products. According to online information, more than 30 items of its bags highly resembled those from other luxury brands.
Rapid expansion, copycatting and ambiguous positioning made MK lag behind in the fierce competition. As for the future development of Capri, a luxury brand with wide recognition and good reputation will be necessary and Versace could be one such example.
Dylan Carden, an analyst with financial services provider William Blair, stated that Capri must first improve competitiveness of its core brand MK to enhance creditability before building itself into a conglomerate with full range of businesses.
Email: wenqiao@nbd.com.cn